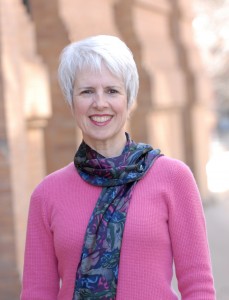 Smooth transitions are important in the life of every organization, and the recent announcement by the Norwegian Nobel Institute regarding its new Director Olav Njølstad is a case in point.  In the same vein, we at the Nobel Peace Prize Forum have an announcement of our own.  After thoughtful consideration, I have concluded that it is time for me to hand the reins of the Forum over to its next leader. 
In early 2011, I was deeply honored to become the Executive Director of the Forum as it was entering a new phase of its life.  At that time I knew that the Forum's mission – to inspire peacemaking by celebrating the work of Nobel Peace Prize winners – was both worthy and necessary.  The world feels woefully short of inspiration.  People of all ages yearn for the opportunity to reflect on these luminaries called Nobel Laureates, to see their own lives in a new light, and to pursue new paths.
As my initial two year commitment to the Forum stretched into a fourth year, it became time to take a deep breath.  I find it deeply satisfying that the Forum's growth and impact have been so substantial.  Yet — and this is the beauty of a robust vision in the service of a great mission — the Forum has in no way reached its full potential.  There are programmatic enhancements, academic partnerships, community relationships, and virtual expansions that promise even greater mission success in the future. 
The search for a talented, visionary, passionate new leader who will capitalize on those possibilities and build on the Forum's success is now underway.  Should you know of someone who would be a great fit for this position, please do let us know. 
In September I will wrap up my work at the Forum, warmly welcome the new Executive Director, and then act upon a deferred dream of conducting historical research in Northern Ireland.  The future will unfold in unpredictable ways thereafter, and I am eager to see what professional challenges it holds.  It will be a pleasure to sit in the audience at the 2015 Forum and become a recipient of the life-changing inspiration that Nobel Laureates bring to us all. 
Warmly,
Maureen