Happy March Everyone!
We are excited to announce that tickets to the 2017 Nobel Peace Prize Forum will go on sale SOON. A notice will be sent to you in the next few weeks providing you with registration information and access! Our website is being updated with confirmed speakers and programming and will continue to do so in the months ahead. We advise you to go there often to view our updates within this year's theme "Dialogue in Divided Societies."
Laureate and Speaker Sneak Peak
Want to know more about our Laureates and Speakers? Each month, between now and the Forum, we will highlight speakers from our 2017 roster.
Please welcome Mrs. Ouided Bouchamaoui: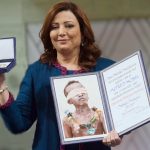 Mrs. Ouided Bouchamaoui is the President of UTICA, the Tunisian Confederation of Industry, Trade and Handicrafts, one of the four organizations of the Tunisian National Dialogue Quartet. In 2013 Mrs. Ouided Bouchamaoui was elected "Best Business Woman of the Arab World" under the auspices of the G8 Deauville Partnerships, and "Business for Peace Award" Honoree in 2014.
In January 2015, Tunisian President, Mr. Beji Caid Essebsi awarded her Grand Officer of the Order of the Republic –First Class-, and His Majesty the King Carl XVI Gustaf of Sweden, decorated Mrs. Bouchamaoui with the Royal Order of the Polar Star in November 2015. Mrs. Ouided Bouchamaoui will join us and the three other members of the Tunisian National Dialogue Quartet for the Opening Plenary Session on Friday September 15 at 9:00 am.
 and Professor Elijah Anderson: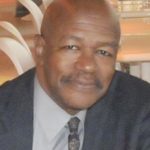 Elijah Anderson is the William K. Lanman, Jr. Professor of Sociology at Yale University. His publications include Code of the Street: Decency, Violence, and the Moral Life of the Inner City (1999) and Streetwise: Race, Class, and Change in an Urban Community (1990) and most recently his ethnographic work, The Cosmopolitan Canopy: Race and Civility in Everyday Life (2012). Professor Anderson is the 2013 recipient of the prestigious Cox-Johnson-Frazier Award of the American Sociological Association and the 2017 recipient of the Merit Award of the Eastern Sociological Society. Drawing from his extensive resarch on race and civility, Professor Anderson will share his knowledge, perspectives and ideas in the Plenary Session titled "Peace by Design" on Friday, September 15.
Additional Confirmed Speakers 
Kåre Aas, Norway's Ambassador to the United States
Liv Arnesen, Lecturer, Educator and Explorer
Ann Bancroft, American Author, Teacher, and Adventurer
Bill Doherty, Professor and Director of the Marriage and Family Therapy Program at University of Minnesota
Paul Engler, Center for the Working Poor, co-author of "This is an Uprising"
Representative Gabrielle Giffords and Captain Mark Kelly
Fayçal Gouia, Tunisia's Ambassador to the United States
Ulfat Haider, Educator and Adventurer, Intercultural Relations
Ana Patel, Executive Director, Outward Bound Peacebuilding
Alfredo Zamudio, Director of the Nansen Center for Peace and Dialogue
________________________________________________________________________________________________________
Stay Tuned for Upcoming Events in April and May!
Norway House Presents:
OVER THE HORIZON, EXPLORING THE EDGES OF A CHANGING PLANET
David Thoreson has sailed some 65,000 nautical miles around the globe. This exhibit shares his story and discoveries. The event is free and open to the public.
Norway House
Opening Day: Friday, March 31 • 5:00 pm (w/presentation at 6:00pm)
______
Minnesota Peace Initiative
Russia: Friend, Foe or… 
Join Norway House | Minnesota Peace Initiative for a moderated discussion of this timely issue. Free and open to the public.
McNamara Alumni Center, UMN
Monday, May 8 • 7:00 pm 9:00 pm
________________________________________________________________________________________________________
Copyright © 2017 Nobel Peace Prize Forum, All rights reserved.
You are receiving this email because you have participated in the Nobel Peace Prize Forum or because you have subscribed to our email list.
Our mailing address is:
Nobel Peace Prize Forum
2211 Riverside Avenue South
Minneapolis, MN 55454
Want to change how you receive these emails?
You can update your preferences or unsubscribe from this list