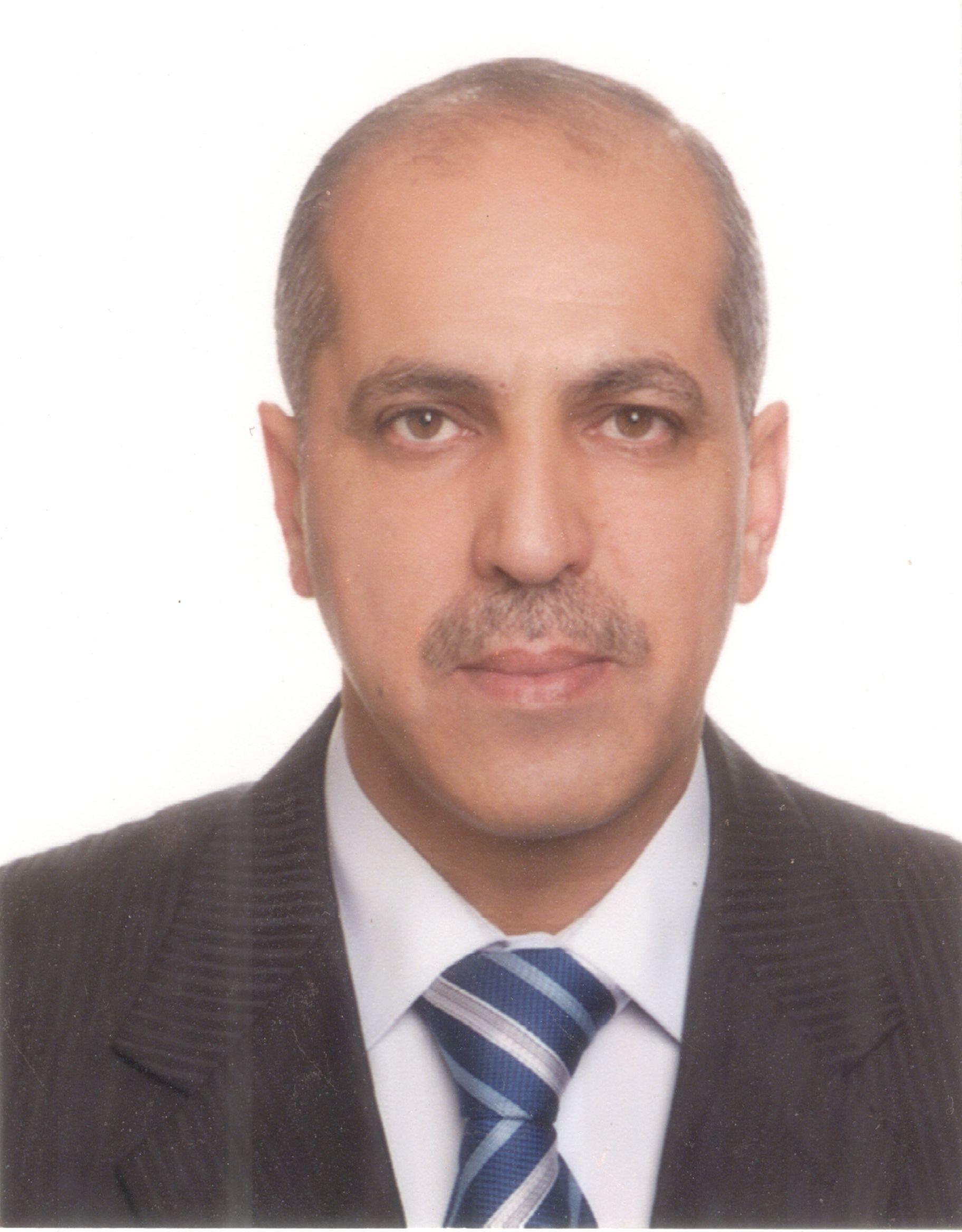 Baker Barakat graduated from Jordan University in 1990, majoring in Agricultural Science with a specialization in Plant Protection. Born in a rural area and spending time connecting closely with his land and the environment, Barakat spent his first years developing and managing farms in the private sector before moving into the Governmental Sector, first as a Extension Agent and now as the Director of the Ministry of Agriculture, Jordan Valley Directorate. Over the years, Barakat has gained an international network of relations, including counterpart colleagues and worldwide organizations that work for peace and human rights across the globe. His ongoing efforts were inspired by his position as an Agricultural Inspector at the Sheikh Hussein Crossing Point, post Jordan's signed peace treaty with Israel. During this 7-year period, Barakat came to the conclusion that the Jordanian and Israeli people share one nature, one environment, the same resources, and will eventually face the same challenges related to environment, agriculture, and political views. In Barakat's mind there is no other option than to cooperate and work towards peace and environmental stability together. Over the years, Barakat has been involved with several environmental organizations, including: the Jordan Environment Society, Agricultural Engineers Syndicate, Fertile Valley Association, and AlBalawneh Charity Society. He is a part of EcoPeace Middle East.
---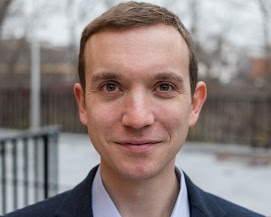 Mark Bell is an Assistant Professor in the Department of Political Science at the University of Minnesota. He studies issues relating to nuclear weapons and proliferation, international relations theory, and U.S. and British foreign policy and grand strategy. Bell's book project examines how states change their foreign policies in the aftermath of nuclear acquisition. Bell's research is forthcoming or published in ​International Organization, International Security, International Studies Quarterly, Journal of Conflict Resolution, Journal of Strategic Studies, and Defence Studies, and has been funded by the Smith Richardson Foundation, the Bridging the Gap Project, and the Tobin Project, among others. Bell holds a PhD in Political Science from the Massachusetts Institute of Technology (MIT), where he was affiliated with the Security Studies Program.
---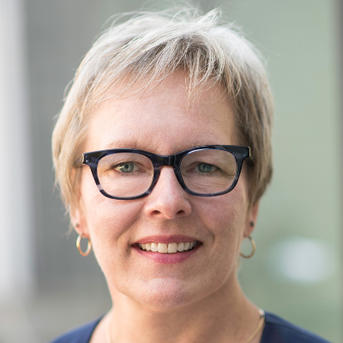 Laura Bloomberg has served as dean of the Humphrey School since June 2017. Prior to her appointment to dean she served as associate dean for four years, during which time she led efforts to support the global expansion of the School, establish a national pathway program for college students underrepresented in public affairs programs, launch a Master of Human Rights degree program, and develop the Mandela Washington Fellowship program to support young leaders from countries across Africa. Bloomberg is a tenured, full professor and has taught courses on leadership and management, educational innovation, and program evaluation. She is a three-time recipient of awards for teaching and advising (Humphrey School students' award for Instructor of the Year in 2010 and 2011; University of Minnesota Outstanding Faculty Member Award from the Council of Graduate Students in 2011). Bloomberg's research focuses on community-based leadership, program evaluation, public value creation, cross-cultural dialogue, and educational policy. She has published policy research on these areas of focus in addition to cross-agency leadership and collaboration, and educational policy analysis.
---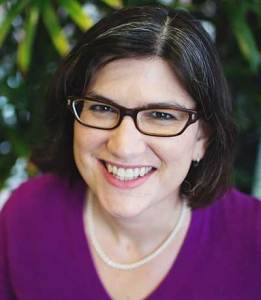 Kate Brauman is the lead scientist for Global Water Initiative at IonE, where she studies the coupled interaction of land-use change and water resources. Brauman brings together the study of hydrology and plant-water relations with economics and policy to explore the effects of land cover on water delivery to downstream users. She is focused on hydrologic ecosystem services and global water availability and use, particularly by agriculture. Brauman received her doctorate from the Interdisciplinary Program in Environment and Resources at Stanford University, where she designed and led a project on the Big Island of Hawai'i quantifying the effects of pasture and forest on groundwater recharge and calculating the associated costs of water extraction.
---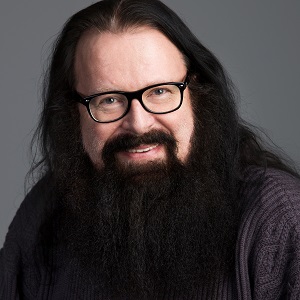 Steinar Bryn is a Senior Advisor at the Nansen Center for Peace and Dialogue, Norway. He has extensive experience working as a dialogue facilitator and is highly recognized in communities in the Western Balkans. Bryn places emphasis on lecturing, but is currently focusing on documenting and publishing his experiences from peace and reconciliation work. He is particularly concerned with transferring the experience from numerous years of dialogue work in the Balkans to other areas of conflict, including Norway. He has received numerous awards, especially for the dialogue and reconciliation work done in some of Europe's most war-torn areas after World War II. During the last 20 years, Bryn has facilitated hundreds of seminars, published numerous articles and has an extensive record of lecturing worldwide. Bryn obtained a Ph.D. in American Studies from the University of Minnesota. He has been a student, teacher, researcher, and acting principal at the Nansen Academy in Lillehammer, and is the head of Nansen Dialogue Network.
---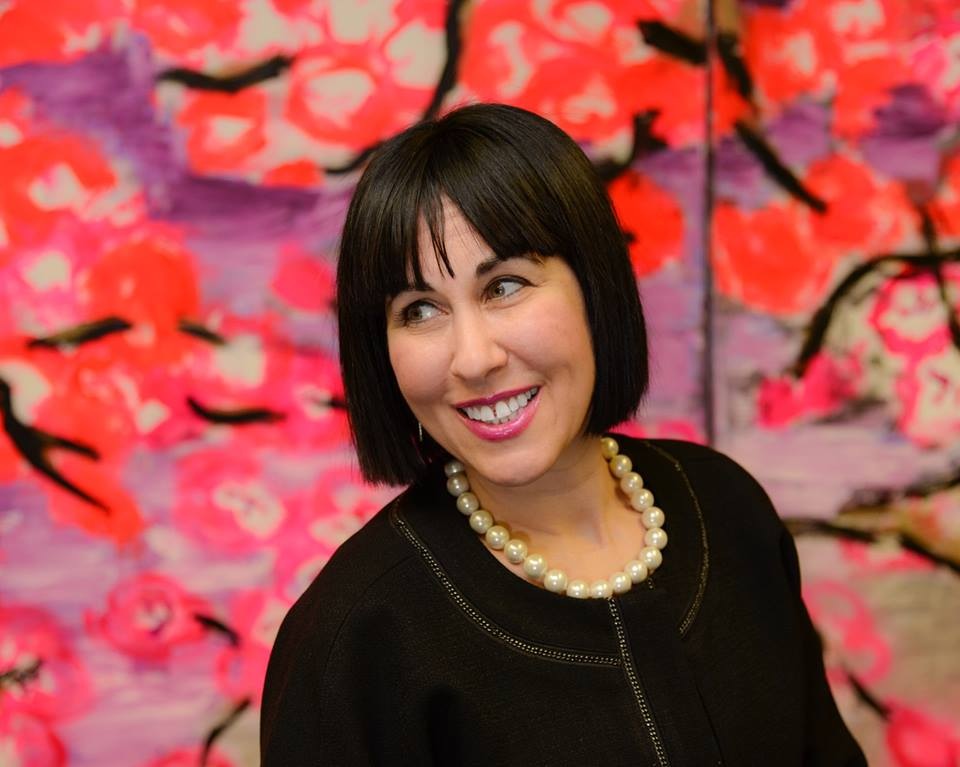 Paige Dansinger is the Founding Director of Better World Museum in Minneapolis. Her work bridges creative technology, participatory public art, and community placemaking. Dansinger is known for her art work around virtual reality and digital narratives; and for creating emotional wellness spaces like Garden One, an indoor smart-city (empathy and inclusion) garden designed to create tech innovation. Dansinger will lead an Urban Edible Plants walking-tour in NYC, organized by the Museum of Impact, and exhibiting work with the Human Impacts Institute at the Brooklyn Library in Williamsburg in September. Dansinger has exhibited, presented, and worked as an educator in museums, technology events, and symposiums internationally. She is the recipient of the 2017 MN Pioneer Women in Tech Award, and in 2018, Dansinger held the role as the Artist in Residence with Arts Bridging the Gap and Girls Make VR in Los Angeles. Currently she is the Digital & Virtual Reality Artist-in-Residence for Minneapolis Athenaeum and volunteer Mentor at Best Buy Teen Tech Center at Hennepin County Library. Dansinger holds a MA in Art History from University of St. Thomas.
---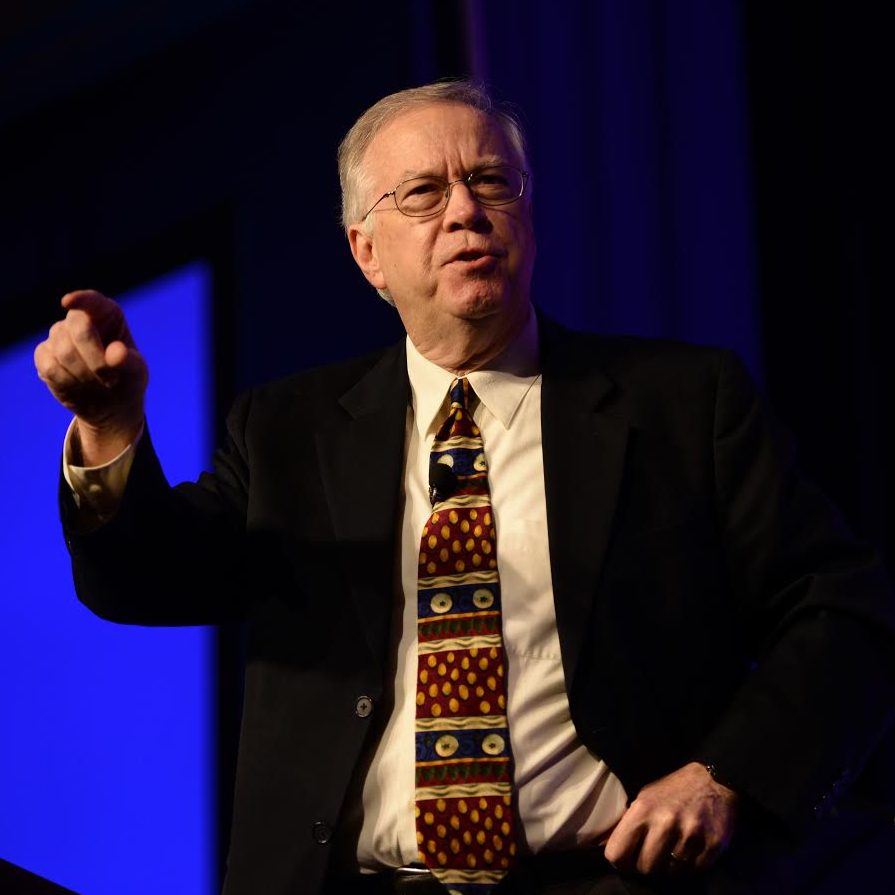 William J. Doherty, is Professor in the Department of Family Social Science and Director of the Citizen Professional Center at the University of Minnesota. He leads the Families and Democracy Project, which aims to develop the theory and practice of democratic public work by health, education, and human services professionals.  He has developed a model of grassroots organizing among parents and other citizens around cultural, community, and health issues. These projects have ranged from the cultural discontents of middle-class families (like over-scheduled kids) to challenges of urban single fathers, from medical overuse to the effects of war and trauma on African immigrant communities. Doherty is also a therapist working with couples on the brink of divorce through the Minnesota Couples on the Brink Project, where he trains and does research on divorce ambivalence. He is past president of the National Council on Family Relations, the oldest interdisciplinary family studies organization in the United States. Following the 2016 Presidential election, he has been involved in depolarizing work to help restore the fraying social fabric in American society.
---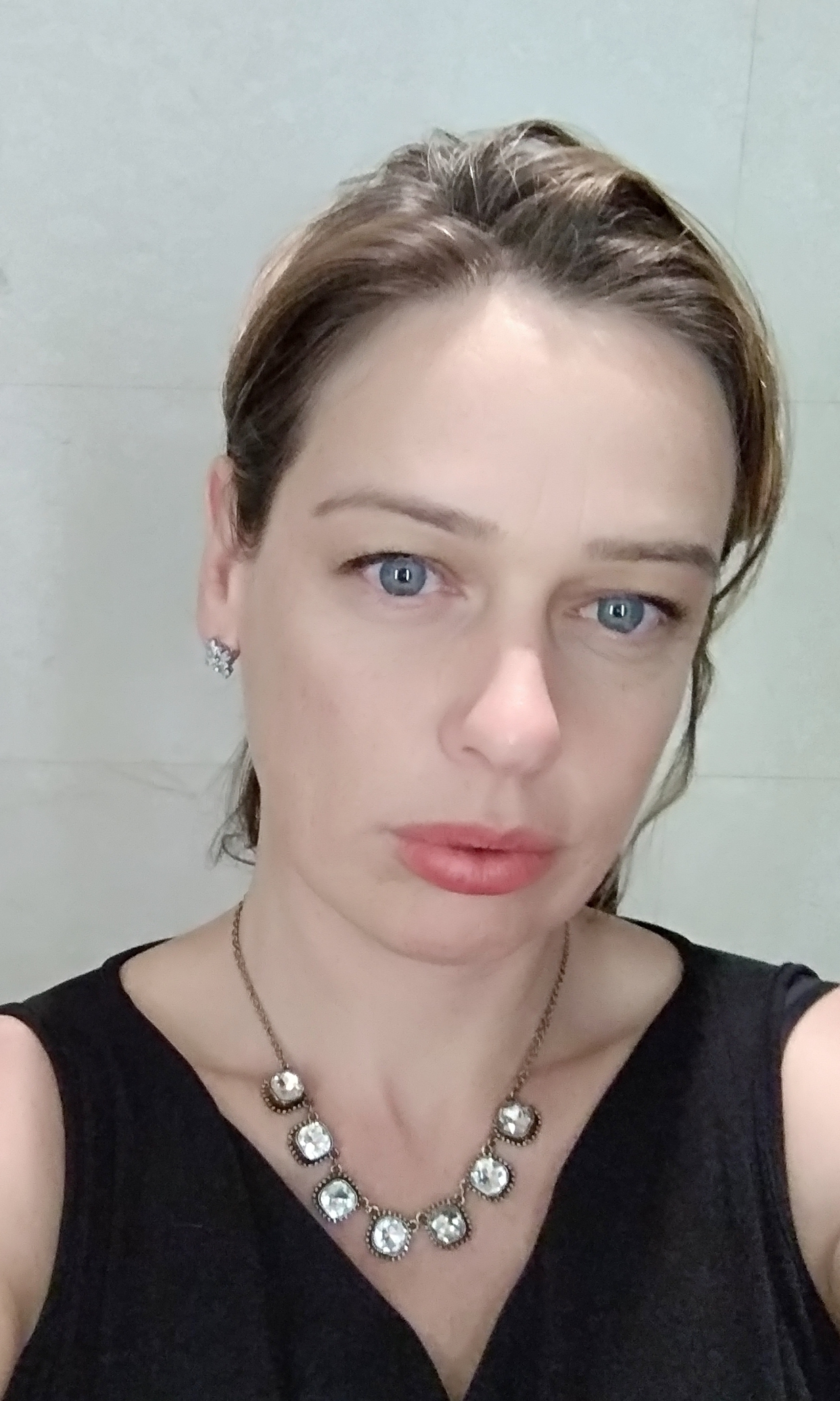 Dalit Wolf Golan is the Israeli Deputy Director and Regional Development Director of EcoPeace Middle East, a unique organization, established in 1994, that brings together Jordanians, Palestinians, and Israelis to promote environmental sustainability and advance peace efforts in the Middle East. Through EcoPeace, Golan contributes to environmental sustainability in one of the most challenging environments imaginable. EcoPeace shows Israelis, Palestinians, and Jordanians how their national destinies and self-interests are inextricably linked to their environment, and thus to each other; and encourages them to take action and reach out across conflict lines to change policies and advance solutions to pressing environmental concerns. Golan has a degree in psychology and is a certified mediator. Growing up in the Netherlands as an 8th generation Israeli has given her a lifelong yearning for mountains and a desert dweller's delight in rivers.
---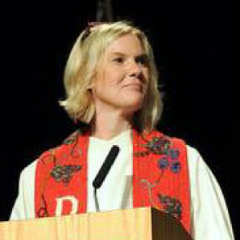 Pastor Sonja Hagander brings a deep passion for helping young adults explore Christian vocation and creating lives of faith and service. She has also led several interfaith initiatives at Augsburg, the ELCA's most diverse university. In that context, she plans and leads worship each week in a challenging but very energizing urban multi-faith community. She has served as Pastor-Theologian at the Center of Theological Inquiry, Princeton University, and as Chaplain and emcee to the ELCA Youth Ministry Extravaganza Conference which hosts more than 1,000 pastors and youth leaders. She has been a contributor to "Word and World" and the ELCA e-zine for women, "BoldCafe.org." She lives in the Twin Cities with her family.
---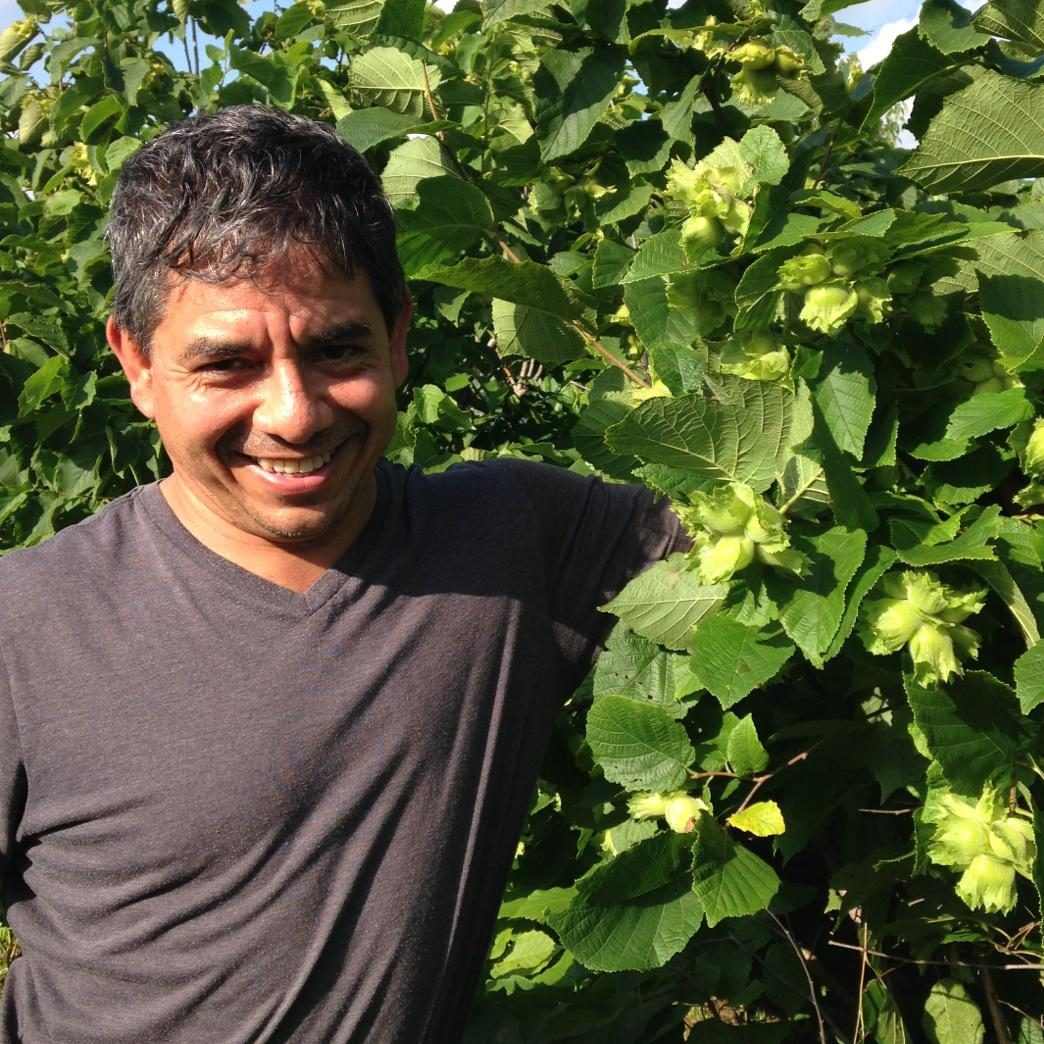 Reginaldo (Regi) Haslett-Marroquin began working on economic development projects with indigenous Guatemalan communities in 1988. He served as a consultant for the United Nations Development Program's Bureau for Latin America, as an advisor to the World Council of Indigenous Peoples, and was a founding member of the Fair Trade Federation in 1994. Haslett-Marroquin led the creation and launch of Peace Coffee, a Minnesota-based fair-trade coffee company. Haslett-Marroquins social enterprise development work includes woodland owner cooperatives and a multitude of inner-city new immigrant enterprise efforts in Minnesota. He has served on numerous non-profit boards and is currently a member of the Rotary Club of Northfield and Chief Strategy Officer at Main Street Project. Haslett-Marroquin leads a team that has broken new ground in the field of food and agriculture through an innovative Poultry Centered Regenerative Agriculture System he has pioneered.  A native Guatemalan, Haslett-Marroquin received his agronomy degree from the Central National School of Agriculture, studied at the Universidad de San Carlos in Guatemala, and graduated from Augsburg College in Minneapolis with a major in international business administration and a minor in communications.
---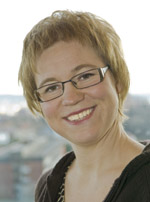 Marianne Bjelland Kartzow is a Professor of New Testament Studies at the Faculty of Theology, University of Oslo, a position she has held since 2013. Her research interests include NT exegesis, interpretative issues, gender theory, intersectionality, slavery, ancient social history ("everyday life"), and biblical reception. Recently she has also been involved in projects related to the interpretation of sacred texts more broadly, aiming at developing a "Comparative Intersectional Exegesis." Kartzow received her Ph.D. in 2007 entitled "Gossip and Gender: Othering of Speech in the Pastoral Epistles" (DeGruyter, 2009). From 2008-2011 she co-chaired with Halvor Moxnes the research project "Jesus in Cultural Complexity," funded by the Research Council of Norway (RNC). In 2011-2013 Kartzow lived in Berlin, Germany, where she served as a minister in the Norwegian Church. She continued her academic work as a Research Fellow at the University of South Africa (UNISA, 2011-2014), and by participating at the New Testament Symposium at Humboldt University in Berlin.
---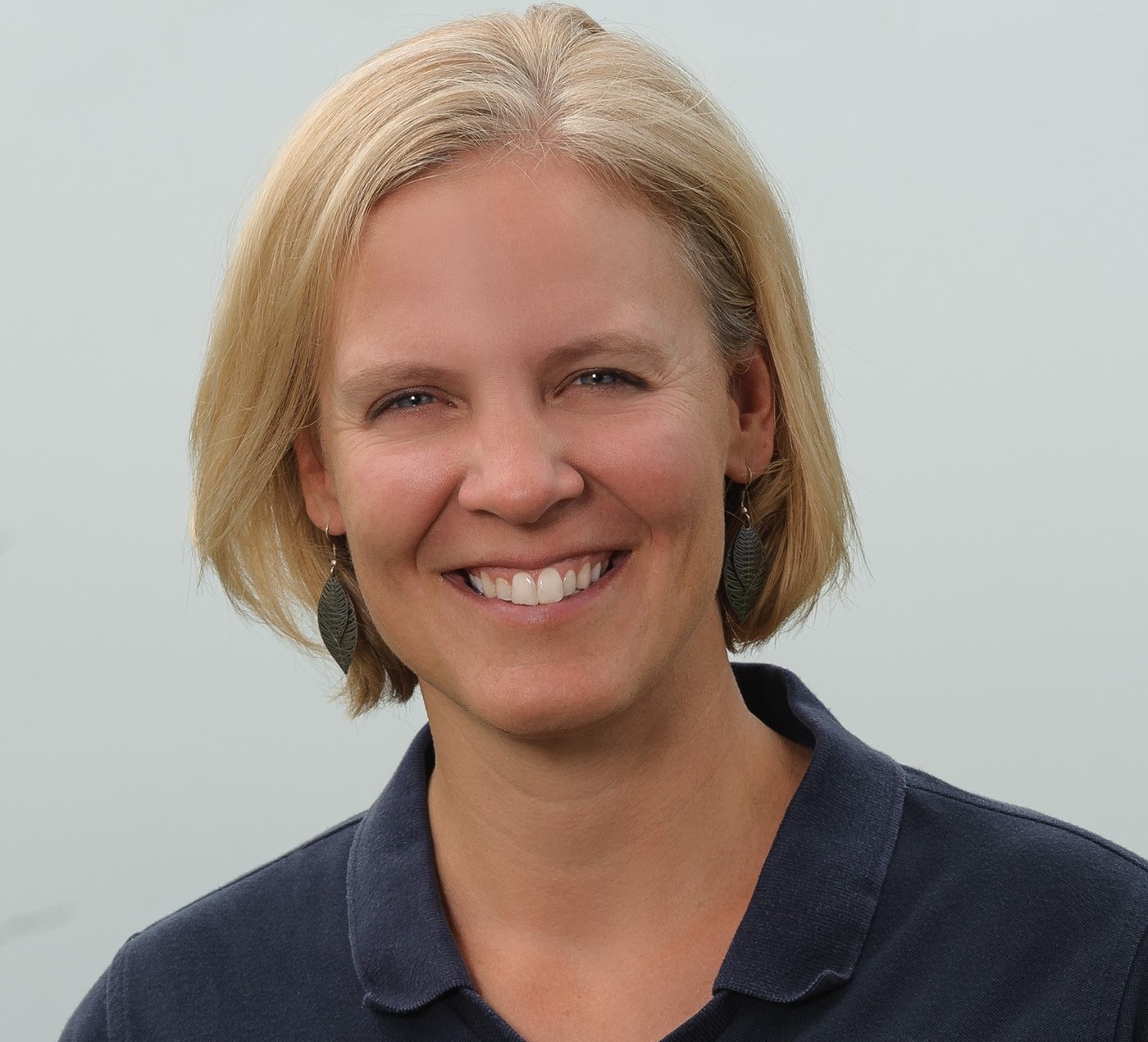 Abby Moore is the Training and Community Learning Specialist at the Mississippi Watershed Management Organization (MWMO). In her role, she oversees professional development and training programs for professional audiences, from landscaping professionals to urban planners to elected officials.  Moore also coordinates the MWMO's Master Water Stewards program and manages the interpretive content and experiences at the MWMO's Stormwater Park and Learning Center. An avid outdoorswoman and naturalist, Moore has devoted her career to helping people connect with and ultimately protect the natural world.  She holds a B.A. in geology, teaching certification in earth science and an M.A. in Environmental Learning. In addition to working at MWMO, Moore previously worked at the Minnesota Zoo, taught high school science, managed programming at a variety of environmental education centers, and guided wilderness trips to destinations near and far.
---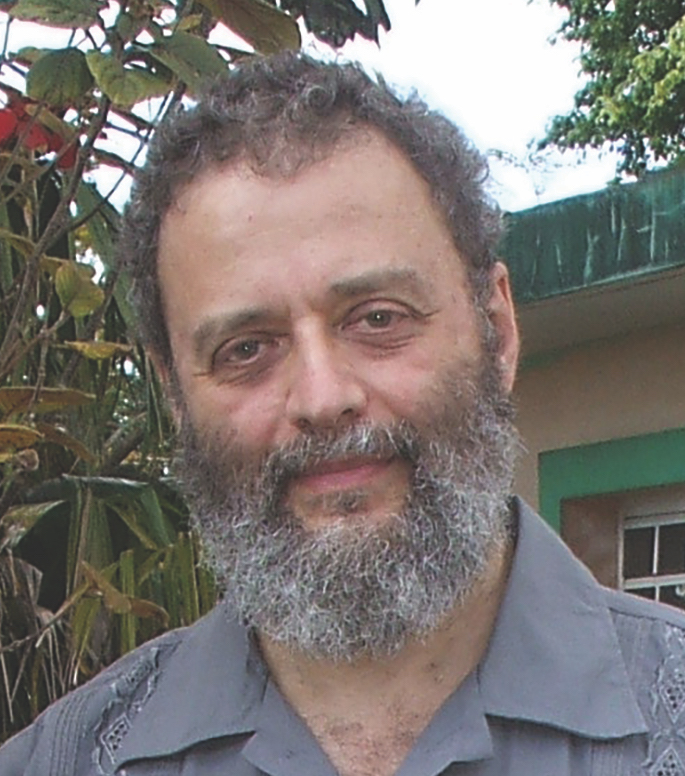 Ricardo Levins Morales describes himself as a "healer and trickster organizer disguised as an artist." He grew up in the anti-colonial movement in his native Puerto Rico and was drawn into activism in Chicago where his family moved in the late 1960s. This activism included support work for the Black Panther Party and Young Lords Organization and anti-war protests, and led to life-long engagement in movements for racial, labor, and social justice. Over time, Morales  began using his artistic skills and interest in the service of organizing. In 1979 he co-founded the Northland Poster Collective which, for thirty years, provided artistic and printing services and organizing materials to labor and community struggles. He sees his art and organizing practices as ways to address individual, collective and historical trauma. Morales co-founded the workshop series, Restoring Power: Trauma and Resilience for Organizers, and he operates, with a crew of co-workers, out of a studio/storefront gallery in south Minneapolis with distributions of his posters and cards online. His art has won numerous awards and is widely reprinted. More importantly, it is utilized by grassroots movements and communities as part of their efforts to improve their lives.
---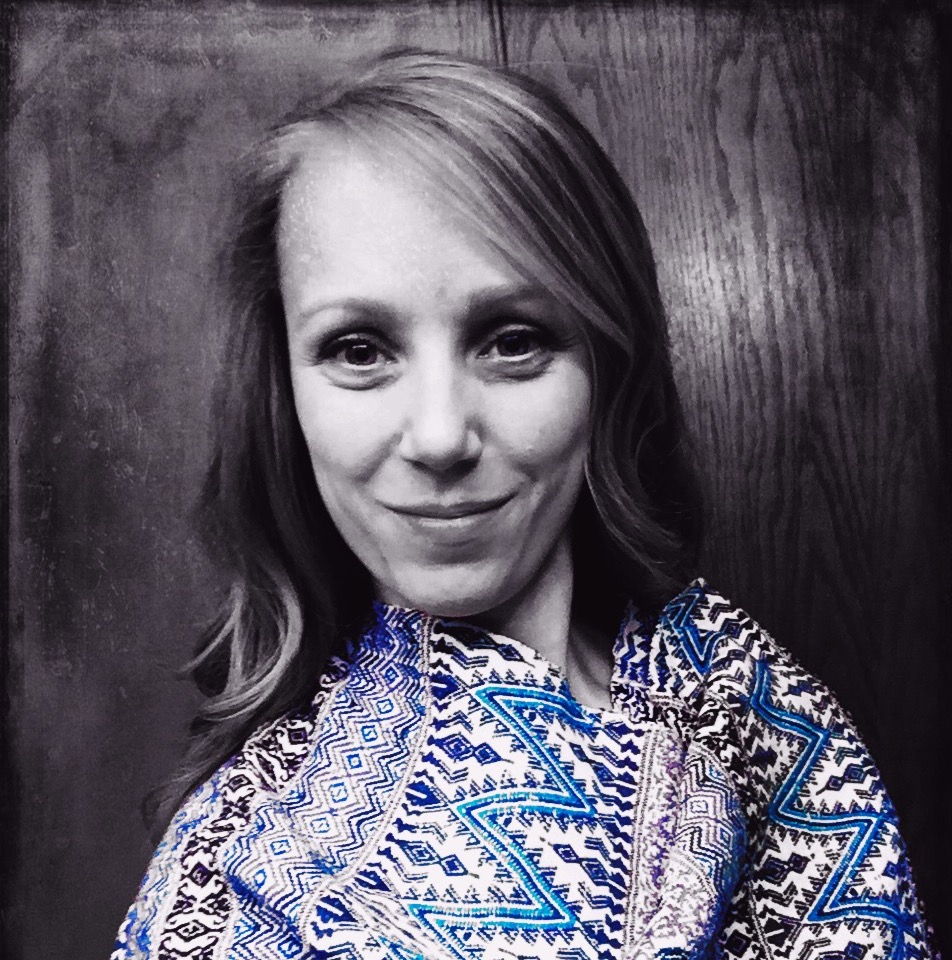 Heather Nielsen is a recent graduate of the Family Nurse Practitioner program at Augsburg University. She has more than ten years of work and volunteer experiences spanning various settings in the non-profit sector. Her nursing career has given her opportunities to work at Mayo Clinic, the University of Minnesota, and with International Hands in Service in the rural highlands of Guatemala where she lived for four years working with the indigenous Mayan peoples. Nielsen's graduate work took place in Guatemala and focused on alternative ways to engage indigenous voice in health care delivery. These experiences, as well as various experiential learning experiences at Augsburg University, have allowed her to develop a passion for partnering with marginalized communities to increase access to primary care services. In her family nursing practice, Nielsen continues to work with the under-insured and uninsured families in a predominately Hispanic neighborhood in Minneapolis.
---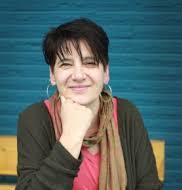 Pennye Nixon is the Founder and Director of Operations for the Etta Project where she directs projects that construct sanitation facilities and provide clean water in rural Bolivian villages. In addition, the Etta Project trains women to become health workers in the villages. Nixon has seen that when women are empowered, their status in the village increases. She believes that access to clean water, sanitation, and health care creates conditions for peace. Etta Projects recently added a Community Transformation Center to further development in rural villages. The center provides a forum for building community based leadership skills for villagers and coordinates with NGOs and local officials to continue to build infrastructure and access to resources in rural communities. Etta Projects began in 2003 out of a tragedy when Nixon's daughter, Etta, an international exchange student, passed away in a bus crash in Bolivia. This event inspired Nixon to collaborate with rural communities and local municipalities to remedy their public health concerns. In 2009, Nixon was awarded the RESULTS Kitsap Peninsula Global Humanitarian Award for her work with global poverty issues. In March 2008 she received the International Woman of the Year Award by the city of Montero, Bolivia, and the Greater Tacoma Peace Prize was received in 2017. She holds an M.A. in Psychology from Pacific Lutheran University.
---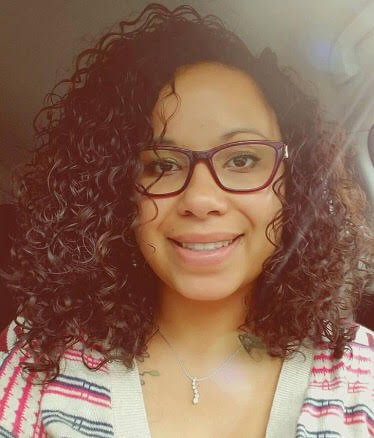 Michelle Palmborg has been a registered nurse in Minnesota since 2010. During this time, she spent five years working in acute care at Saint Joseph's Hospital, and is currently working as a nurse in their emergency room. Palmborg completed her Master's of Arts in Nursing at Augsburg University Spring 2018. Her passion to promote health and wellness among marginalized populations has been the emphasis of her graduate thesis. She is scheduled to complete her Doctorate of Nursing Practice in 2019 and has future dreams of becoming a professor at Augsburg University. Palmborg, originally from Berkeley, California, currently resides in St Paul, Minnesota with her family.
---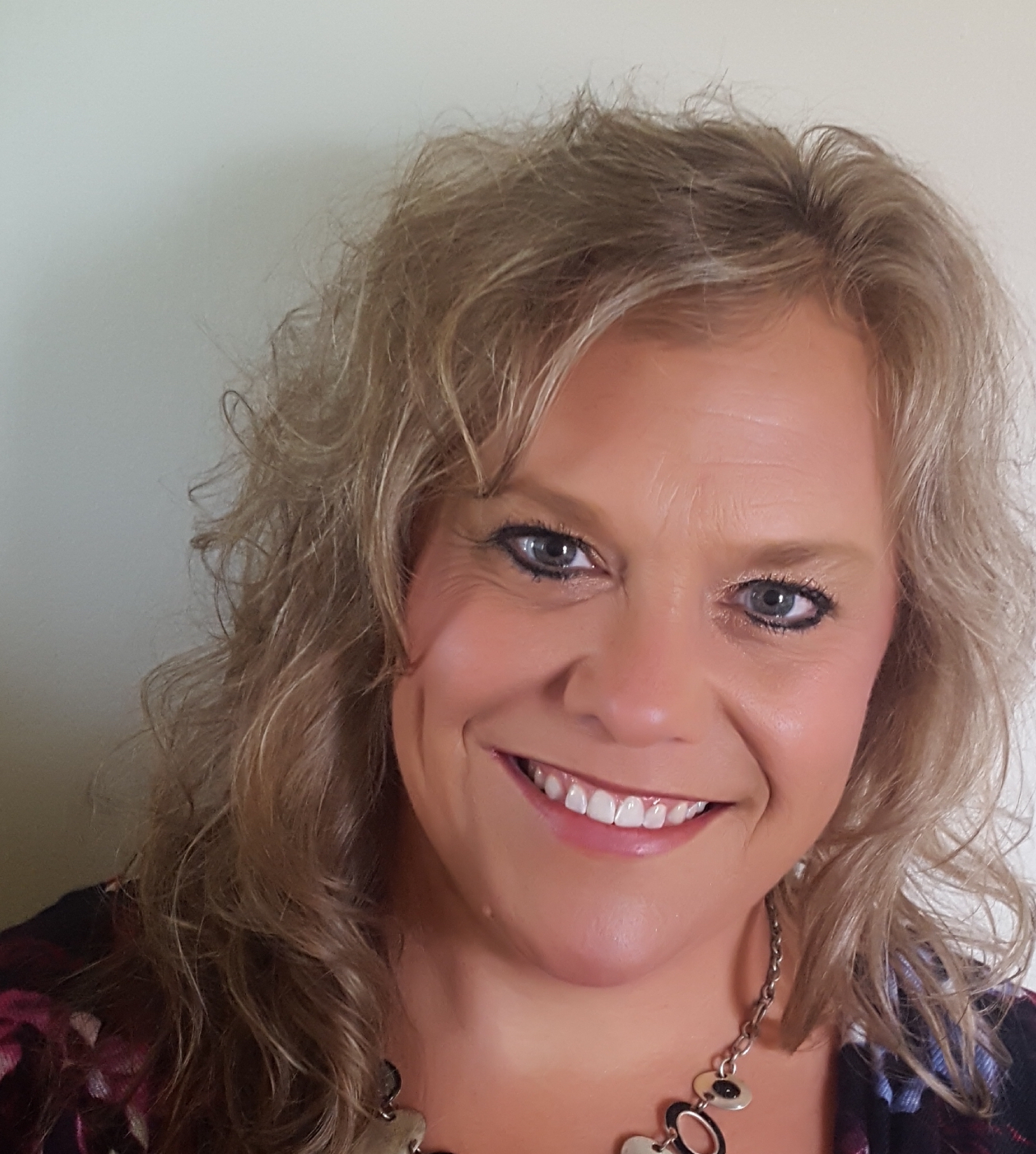 Tanya Reese has worked as a Registered Nurse for 18 years, gaining experience in Labor & Delivery, Level II Nursery, and Circulating in the Operating Room. She received her RN, BSN, at Minnesota State University, Mankato. She is passionate about evolving health care for all people.  She is currently enrolled in the Graduate Program at Augsburg University working towards her Doctor of Nursing Practice-Family Nurse Practitioner. Outside of her nursing career, Reese enjoys her children, grandchildren, gardening, hiking, kayaking, and fostering rescue dogs.
---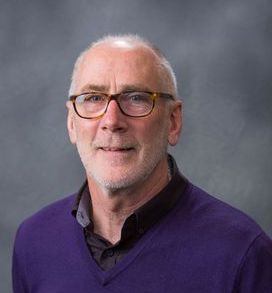 Patrick Regan, a Political Science professor at the University of Notre Dame, studies the role of external actors in managing armed conflict. His work involves evaluating how interventions shape conflict, paying particular attention to the interaction between military interventions and diplomatic mediation in civil wars. Regan is also interested in the conditions under which opposition protest movements have the potential to escalate to civil war and how external actors influence that process. Regan is the author of three books, Sixteen Million One: Understanding Civil War (Paradigm, 2010), Civil Wars and Foreign Powers (Michigan, 2000), and Organizing Societies for War (Praeger, 1994). He also has published a number of research articles in the Journal and is currently working on a book-length manuscript that explores the political roots of our collective response to climate change. Regan has served on the editorial boards of the International Studies Quarterly, Journal of Peace Research, Conflict Management and Peace Science, Civil Wars, and International Interactions. He also serves on the advisory board of the International Studies Intensive Series of Paradigm Press and the advisory board of the Correlates of War Project. Regan is the immediate past president of the Peace Science Society.
---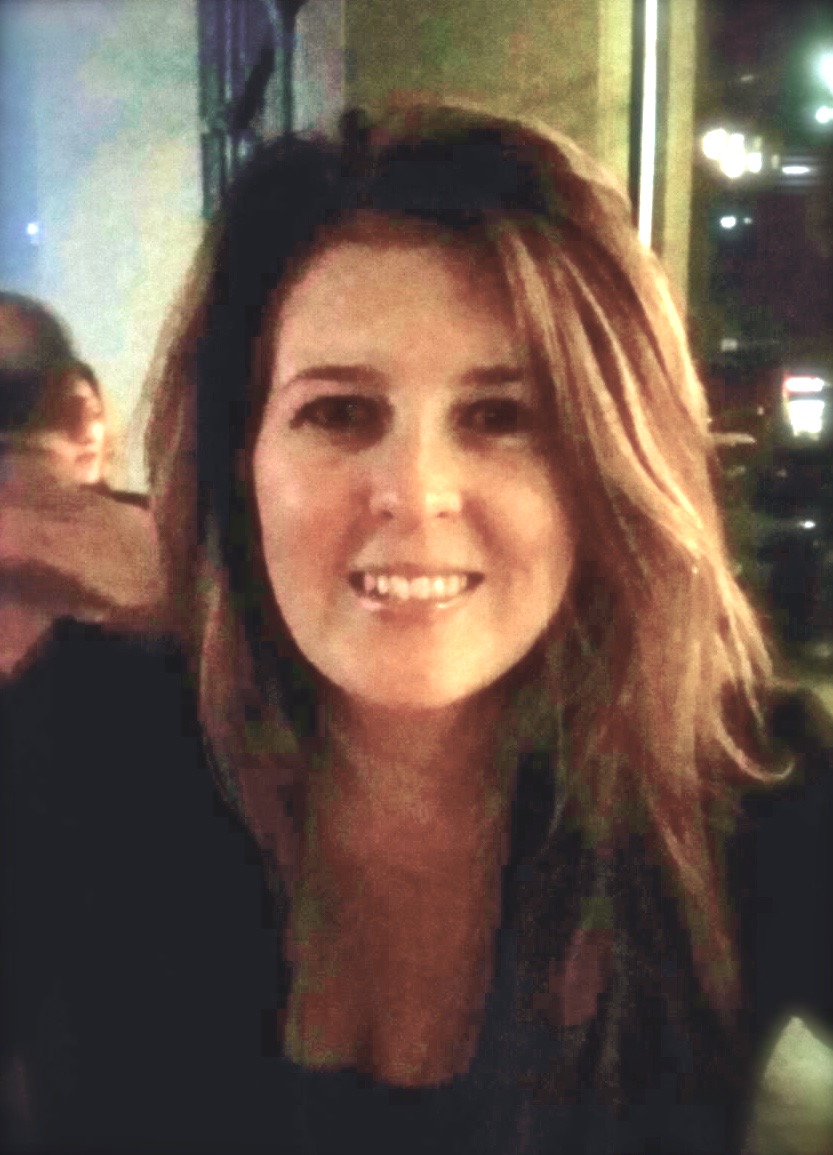 Morgan Rohl is beginning her third year in the DNP-FNP program at Augsburg University. She has seven years of work experience on an inpatient oncology unit at Mayo Clinic in Rochester, MN. On this unit, she manages and cares for patients from early diagnosis to end of life. Morgan's professional interests include pain management, palliative care, and functional medicine approaches. Additionally, her doctoral study focus is Provider Education on Medical Cannabis.
---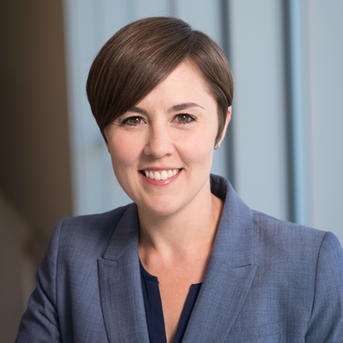 Jessica Stanton is an associate professor in the global policy area at the Humphrey School of Public Affairs. Her research focuses on international relations, including the causes, dynamics, and resolution of civil wars; the role of international institutions and law in international relations; and criminal accountability for wartime violence and terrorism. Her book, Violence and Restraint in Civil War: Civilian Targeting in the Shadow of International Law (Cambridge University Press, 2016), examines why some governments and rebel groups engaged in civil war adopt strategies that involve the deliberate targeting of civilians, while other groups, in accordance with international humanitarian law, refrain from attacking civilian populations. In support of this project, she conducted field research in Indonesia and Uganda. Violence and Restraint in Civil War received the Lepgold Book Prize, awarded by Georgetown University for the best book on international relations published in 2016. Stanton's research has also been published in The Journal of Politics and the Journal of Conflict Resolution, and International Studies Quarterly. Before joining the Humphrey School, Stanton was a faculty member at the University of Pennsylvania. Stanton received her Ph.D. in political science with distinction from Columbia University
---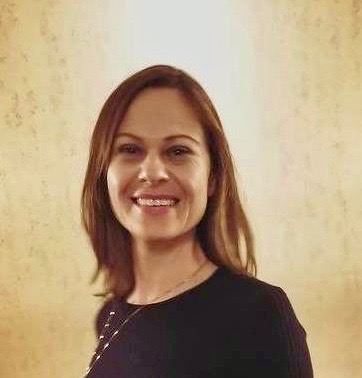 J. Wren Supak is a visual artist and scholar based in Bogotá, Colombia researching the intersection of art in conflict, and post-conflict justice as a Human Rights research fellow of the University of Minnesota. Supak is an individual and collaborative artist working in the media of painting and photography. She has exhibited, presented, and collaborated internationally. Her previous research covers diaspora stories through art, abstraction as a language for unspeakable history, and anti-fascist art and study. She co-created and conserves the Fascism Study Guide; an open source digital collective bibliography. Supak teaches museum, community, and college education in art history and studio art. Her exhibitions have covered such subjects as migration narratives contextualized within the broader social-historical context, and artwork made with genocide survivors with the group Voice to Vision of the University of Minnesota. In Colombia, Supak with Voice to Vision, performed the first art workshop with women and Human Rights defenders, including those whose sons were subject to murder in the war crime known as False Positives. She believes that public art and theater is a means of reconciliatory performance that enhances understanding between disparate social groups and cities, like the Peace and Reconciliation activities in South Africa and Peru. Supak earned her MFA from Vermont College of Fine Arts and is a second-year Master of Human Rights Candidate, of the University of Minnesota, Humphrey School of Public Affairs & College of Liberal Arts. She is a Hubert H. Humphrey Public Leadership scholar.
---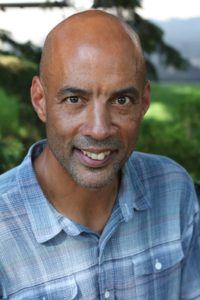 Andrew Williams, Executive Director of HECUA (Higher Education Consortium for Urban Affairs) has over 25 years of experience in higher education as a teacher, mentor, academic advisor, and administrative leader. Born in Indianapolis, Indiana and raised within a working-class African American family, Williams was a first-generation college student. His upbringing and academic experiences sparked his intellectual curiosity in social difference, political resistance, and human inequality. Throughout his career, Williams has worked to balance and link research, teaching, and political engagement on issues of interculturality, educational equity, international development, human rights, learning abroad, placed-based learning, and social justice. More recently, Williams has served as Director of Multicultural Affairs at Carleton College, Director of Development and Communication for Minnesota Advocates for Human Rights, Assistant Director of the Multicultural Center for Academic Excellence at the University of Minnesota, and Director of Diversity, Equity, & Inclusion within the University of Minnesota's College of Liberal Arts. 
---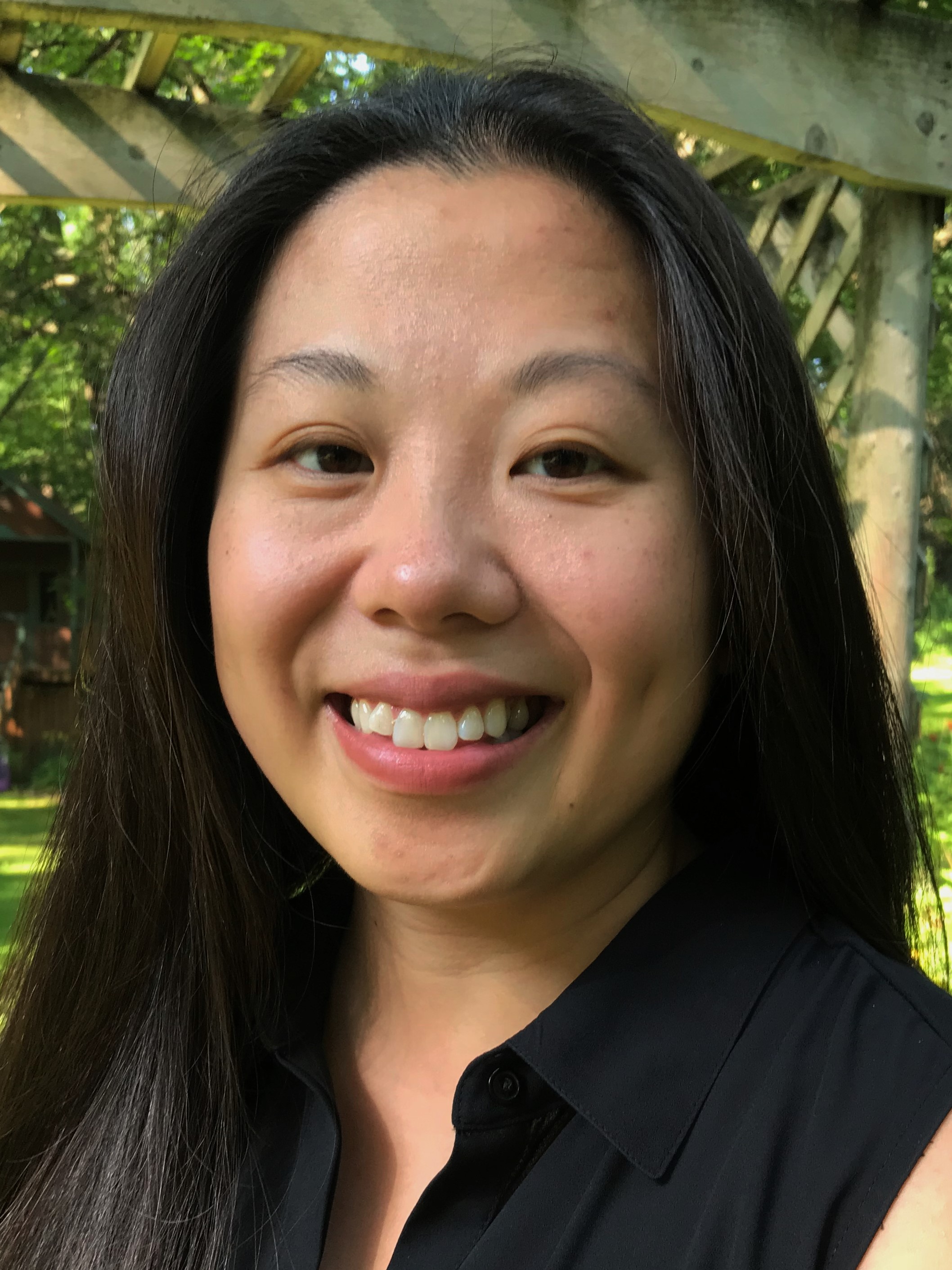 Linda Yang is a graduate of Augsburg University's Doctor of Nursing Practice class of 2018. As a transcultural nursing student, she participated in immersions to Oaxaca, England, and Borneo. She is a family nurse practitioner currently working in Hematology at Mayo Clinic in Rochester, MN. Her nursing background includes nephrology and organ transplant. Yang is a second generation Hmong woman and a proud mother of four children. In her free time, she enjoys gardening, collecting Hmong arts and crafts, and coordinating family events.
---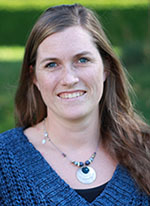 Kari Zakariassen has been employed as a fellow at the Faculty of Theology at University of Oslo since June 2014. She is a graduate of theology at the Faculty of Theology, and she completed a Masters degree in Christian Studies in 2011. Currently, Zakariassen is pursuing a Ph.D. examining texts from the Old Testament where trees are linked to knowledge or wisdom. She will use iconographic material and comparative textual materials in her research. Zakariassen's project seeks to identify the religious performances and practices of trees as knowledge and wisdom mediators in the Old Testament and compare this knowledge to similar ideas in the other texts. She has previously worked as a counselor in the Norwegian Church Organization (Presteforening) from 2012-2014.
---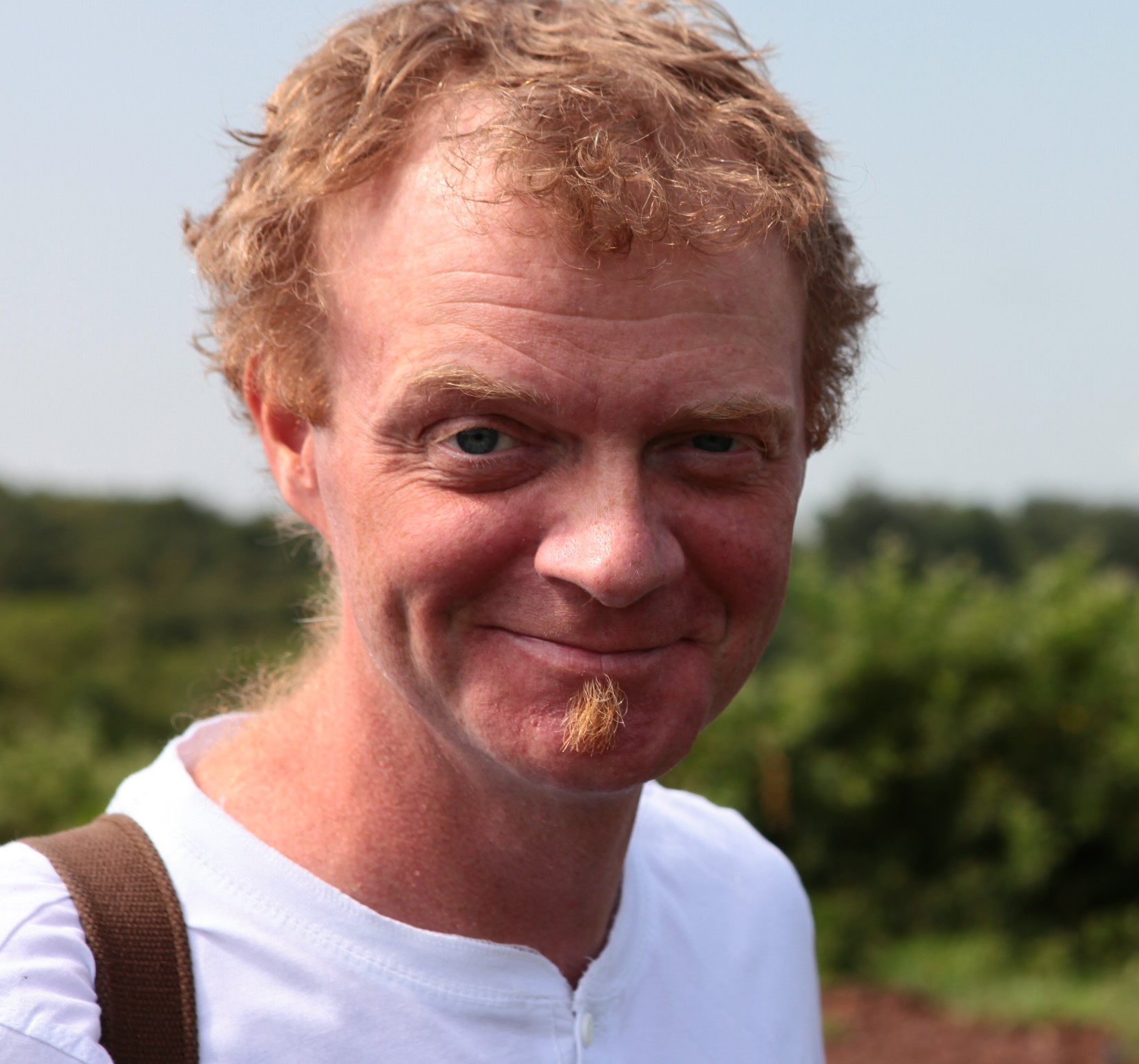 Terje Østigård is an archaeologist and researcher at the Nordic Africa Institute and Docent at the Department of Archaeology and Ancient History, Uppsala University, Sweden. Since 2006, Østigård has worked particularly with the Nile basin countries and conducted fieldworks in Egypt, Ethiopia, Tanzania, and Uganda. Previous to his research in Africa, Østigård conducted contemporary and archaeological fieldworks in Bangladesh, Greece, Jordan, India, Nepal, and Palestine, as well as in Scandinavia. His general research approach has been interdisciplinary and comparative, working in collaboration with other researchers and programs. He has focused on several fields, including water studies, with the aim of understanding the role of water in history, society, and civilization, placing a particular emphasis on comparative religion in changing environments.
---
Organizations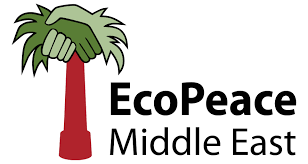 EcoPeace Middle East was originally founded in 1994 at a historic meeting among environmental non-governmental organizations from the Middle East, who gathered with the common goal of furthering sustainable development and peace in their region. Its primary objective is the promotion of cooperative efforts to protect the shared environmental heritage in the Middle East. In doing so, this organization seeks to advance both sustainable regional development and the creation of necessary conditions for lasting peace. For the first time ever, Egyptian, Israeli, Jordanian, and Palestinian environmentalists agreed to join forces in an effort to promote the integration of environmental considerations into the regional development agenda. EcoPeace has offices in Amman, Ramallah, and Tel-Aviv.
---