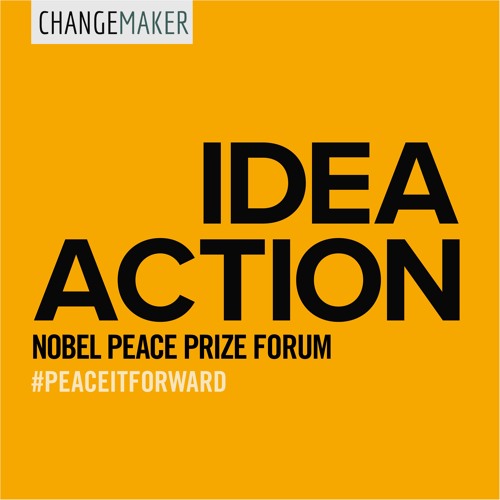 Leading up to this year's forum, the Nobel Peace Prize Forum is collaborating with Changemaker to launch a podcast mini-series featuring some of the speakers. We'll learn how they came up with their ideas for peace and what steps they took to make a change.
This fourth and final episode features Ulfat Haider. As a Palestinian in Israel, Haider was born into conflict. Despite this, her family raised her to be accepting of and open to everyone, no matter their nationality or beliefs. It was on a trip to Antarctica, after a weeks long journey, that Haider realized the power of going outdoors and facing challenging conditions. Cold and tired, finally at the top of a mountain they named the Mountain of Israeli-Palestinian Friendship, a team of Arabs and Jews found a shared experience. After this trip, Haider decided to lead expeditions with Arab and Jewish youth and women. They hike, camp, climb, and cook together on adventures in the Alps and Himalayas. She is promoting a peaceful coexistence by creating safe spaces for conversations. In addition to these expeditions, she's program manager of Beit Ha'Gefen, an Arab and Jewish cultural center, and a member of the Access Water team. At the Forum, Haider will participate in a panel discussion concerning the ways experiences in nature can be used for peacemaking and healing. We are very excited to welcome her to the Forum.
Learn more about the Mountain of Israeli and Palestinian Friendship, Beit Ha'Gefen, and Access Water.
The Ideas to Action Podcast is available on iTunes and SoundCloud. Listen to the fourth episode:
Music in this podcast is by:
Lee Rosevere – CC BY-NC 4.0
Josh Woodward – CC BY 4.0
I'm Letting Go (Instrumental)
Shadows in the Moonlight (Instrumental)
Jahzzar – CC BY-SA 4.0