HONORED LAUREATES
Celebrating the work of President Juan Manuel Santos
In 2016, the Colombian President Juan Manuel Santos received the Nobel Peace Prize for "for his resolute efforts to bring the country's more than 50-year-long civil war to an end."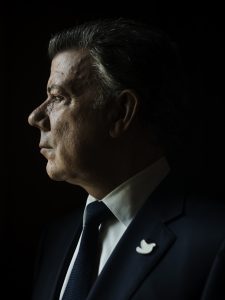 Juan Manuel Santos was born in Bogota, Colombia. After a few years in the Navy he studied economics at the University of Kansas, London School of Economics, and Harvard University. He has worked as a journalist and editor. Since the 1990s he has served as Minister of Foreign Trade, Minister of Finance and Public Credit, and as Minister of National Defense. In 2010 Santos was elected president of Colombia. As a politician President Santos represents the liberal-conservative Partido Social de Unidad Naciona. In 2012 President Santos took the initiative for negotiations between the government and the FARC guerillas, attempting to end Colombia's civil war. In June 2016, an agreement was reached on a ceasefire. In a referendum in October the same year, a narrow majority voted to reject a draft peace agreement. By awarding Juan Manuel Santos the Peace Prize, the Norwegian Nobel Committee has wanted to encourage continued dialogue and struggles for peace and reconciliation.
---
Celebrating the work of ICAN
The Nobel Peace Prize 2017 was awarded to International Campaign to Abolish Nuclear Weapons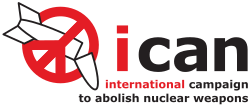 (ICAN) "for its work to draw attention to the catastrophic humanitarian consequences of any use of nuclear weapons and for its ground-breaking efforts to achieve a treaty-based prohibition of such weapons."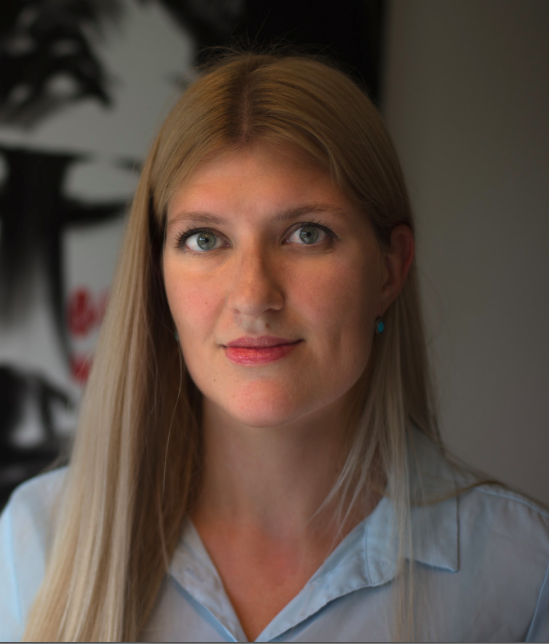 Beatrice Fihn is the Executive Director of the International Campaign to Abolish Nuclear Weapons (ICAN), a campaign coalition that works to prohibit and eliminate nuclear weapons. She accepted the Nobel Peace Prize and delivered the Nobel Peace Prize in Oslo on behalf of the campaign. Fihn has led the campaign since 2013 and has worked to mobilize civil society throughout the development of the Treaty on the Prohibition of Nuclear Weapons. This includes developing and executing ICAN's political strategy and fundraising efforts as well as representing the campaign in relation to media and key stakeholders such as governments, the United Nations, and other international organizations. Fihn has over a decade of experience in disarmament diplomacy and civil society mobilization, through her work with ICAN, the Women's International League for Peace and Freedom, and the Geneva Centre for Security Policy. She has written extensively on weapons law, humanitarian law, civil society engagement in diplomacy and multilateral institutions, and gender perspective on disarmament work. She has a Masters in Law from the University of London and a Bachelor's degree in International Relations from Stockholm University.
---
Norwegian Nobel committee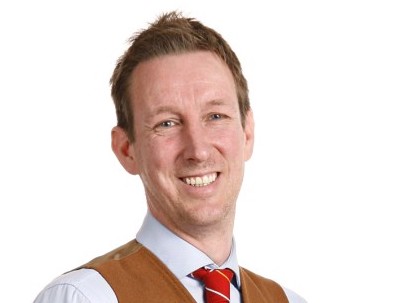 Asle Toje is the former Research Director at the Norwegian Nobel Institute in Oslo and current member of the Norwegian Nobel Committee. Toje's research interests are located at the intersection of security studies and European studies. Since Toje graduated from Cambridge University in 2006, he has published widely on European security and foreign policy. Among his latest works are America, the EU and Strategic Culture (London, Routledge, 2008); The European Union as a Small Power (London, Macmillan, 2010); Neoclassical realism in Europe (Manchester University Press, 2012); and Will China's rise be peaceful? (Oxford University Press, 2018).
---
Keynote Speakers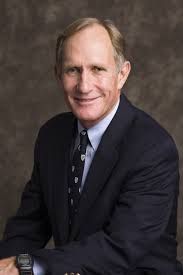 Peter Agre is an American physician and molecular biologist and was previously a Professor of Medicine and Biological Chemistry at the Johns Hopkins School of Medicine, Vice Chancellor for Science and Technology at Duke Medical Center (2005-07), and he served as President of the American Association for the Advancement of Science (2009-10). Agre began his research career as a medical student interested in global health. He investigated the heat labile E. coli enterotoxin, and his group discovered aquaporin-1, the first known membrane water channel. Through multiple international collaborations, his research team defined the function of this protein and identified multiple homologous aquaporins at basic and clinical levels. In 2003 Agre shared the Nobel Prize in Chemistry for his discovery of the aquaporin water channels. As Director of the Johns Hopkins Malaria Research Institute, he served as Program Director of the International Center of Excellence for Malaria Research in Zimbabwe and Zambia. His extracurricular positions have included Presidency of the American Association for the Advancement of Science (2009-2010) and Chairman of the Committee on Human Rights of the National Academy of Sciences (2005-2009). Agre received a B.A. in chemistry from Augsburg College in 1970.
---
Douglas (Doug) Baker is chairman of the board and chief executive officer of Ecolab Inc., the global leader in water, hygiene and energy technologies and services that protect people and vital resources. Baker joined Ecolab in 1989, following seven years in brand management at Procter & Gamble. At Ecolab, he held a number of marketing and general management roles in the U.S. and Europe before becoming president and chief executive officer in July 2004. In May 2006, Baker added chairman of the board to his duties. In addition to his Ecolab responsibilities, Baker serves on the board of directors of Target Corporation. He is trustee emeritus of the National Restaurant Association Educational Foundation, a member of the Committee Encouraging Corporate Philanthropy (CECP), and is involved in a number of community initiatives in the Minneapolis-St. Paul area. Baker received a bachelor's degree in English from College of the Holy Cross in Worcester, Massachusetts.
---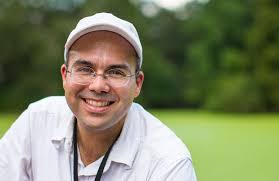 Richard Campanella, a geographer with the Tulane School of Architecture, is the author of ten books and over 200 articles on the geography, history and culture of the New Orleans region and related topics. His research, which integrates the mapping sciences and spatial analyses with the social sciences and humanities, has been praised by several literary forums including The New York Review of Books, Journal of Southern History, Urban History, Places, and Louisiana History. The only two-time winner of the Louisiana Endowment for the Humanities Book of the Year Award (2006, 2009), Campanella has also received the Tulane Honors Professor of the Year Award (2016), Louisiana Literary Award (2015), the HNOC Williams Prize for Louisiana History (2011), Mortar Board Award for Excellence in Teaching (2010), the Monroe Fellowship (2011-Present), and the Hannah Arendt Prize for Scholarship in the Public Interest (2014). In 2016, the Government of France named Campanella Chevalier dans l'Ordre des Palmes Academiques (Knight in the Order of the Academic Palms). In 2018, he was selected as king of Krewe du Vieux.
---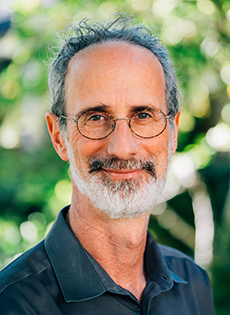 Peter Gleick is a world-renowned expert, innovator, and communicator on water and climate issues. In 1987 Gleick co-founded the Pacific Institute, which he led as president until mid-2016, when he became president emeritus. Gleick developed one of the first analyses of climate change impacts on water resources, the earliest comprehensive work on water and conflict, and defined the basic human need and right to water – work that has been used by the United Nations and in human rights court cases. He also pioneered and advanced the concepts of the "soft path for water" and "peak water." Gleick received the prestigious MacArthur "Genius" Fellowship and was elected to the U.S. National Academy of Sciences. He serves on the boards of numerous journals and organizations, and is the author or co-author of many scientific papers and 11 books. Gleick received his Ph.D. from the University of California, Berkeley.
---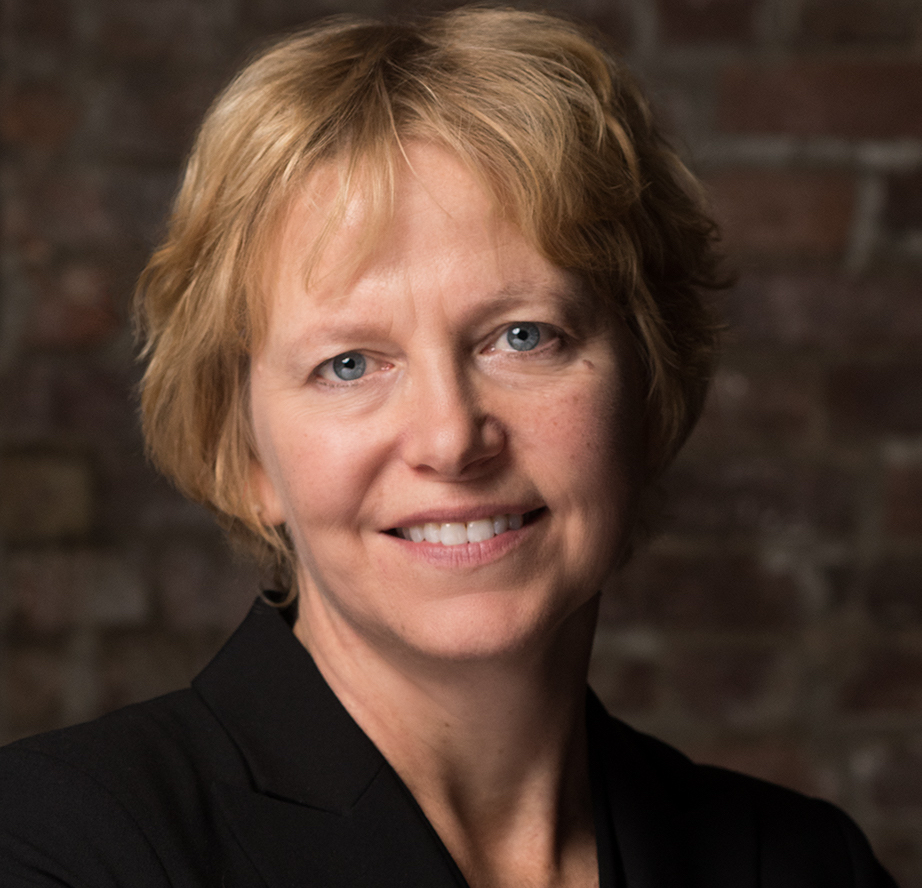 Priscilla Hayner currently serves on the United Nations' Standby Team, a group of full-time mediation experts that provide technical advice to United Nations' officials and others leading mediation and conflict prevention efforts. Hayner advises on issues of justice in peace negotiations, most notably in Yemen and CAR, and undertook an in-depth lessons-learned assessment of the peace talks in Cyprus. Previously, she supported the Colombia talks in conjunction with Norway; the Kenya negotiations of 2008 as human rights adviser to former Secretary-General Kofi Annan and the UN-AU mediation team; and served as Senior Adviser to the Centre for Humanitarian Dialogue for several years.  She is a recognized authority in the field of transitional justice: she co-founded the International Center for Transitional Justice in 2001, and her first book, Unspeakable Truths, was the first in-depth look at truth commissions globally. Her second book, The Peacemaker's Paradox (January 2018), looks closely at the challenge of addressing justice in peace negotiations. Hayner has received degrees from Earlham College and the School of International and Public Affairs at Columbia University. She speaks English, Spanish, and French.
---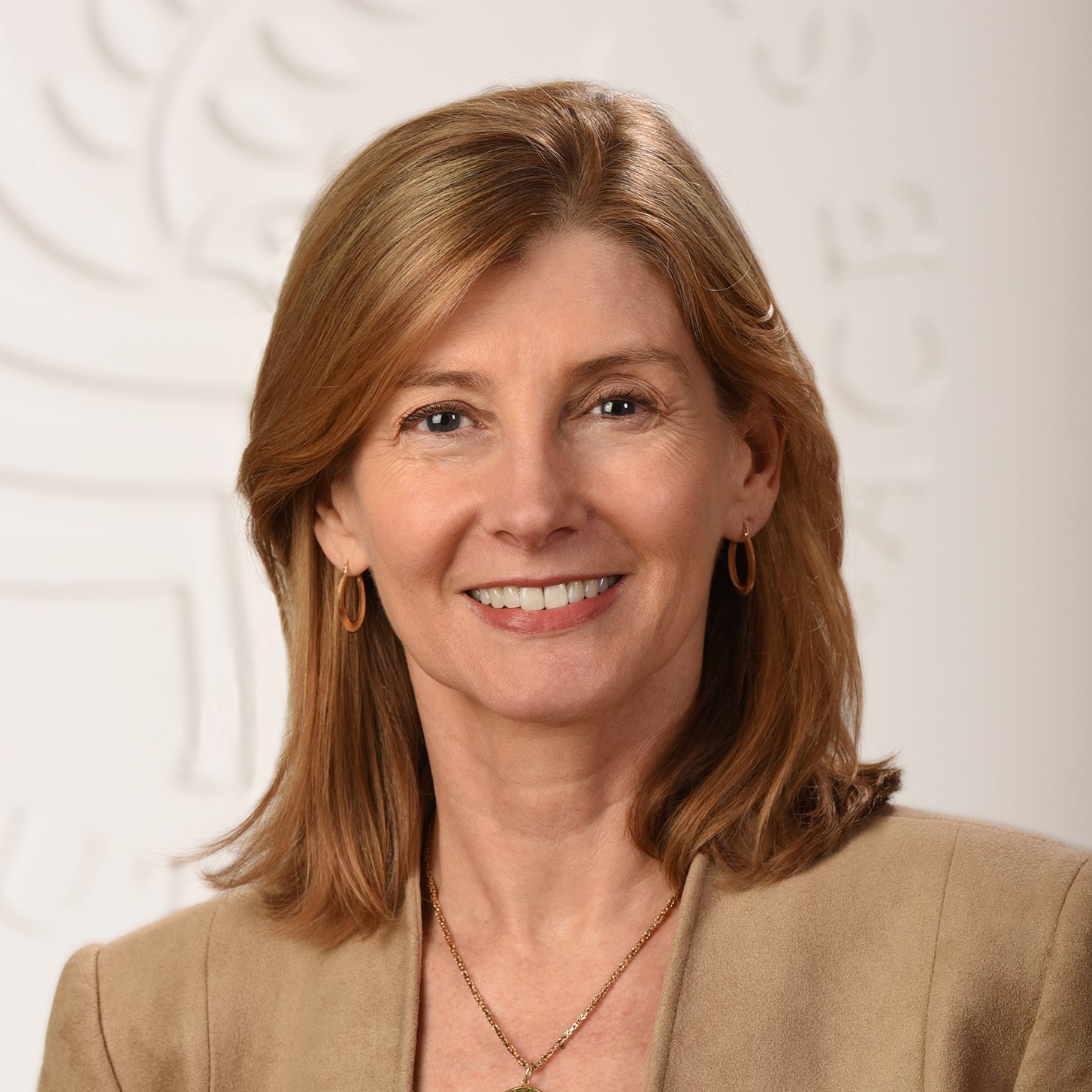 Nancy Lindborg has served since February 2015 as President of the United States Institute of Peace, an independent institution founded by Congress to provide practical solutions for preventing and resolving violent conflict around the world. Lindborg has spent most of her career working in fragile and conflict affected regions. Prior to joining USIP, she served as the assistant administrator for the Bureau for Democracy, Conflict and Humanitarian Assistance (DCHA) at USAID. From 2010 through early 2015, Lindborg led USAID teams focused on building resilience and democracy, managing and mitigating conflict, and providing urgent humanitarian assistance. Lindborg also led DCHA teams in response to the ongoing Syria Crisis, the droughts in Sahel and Horn of Africa, the Arab Spring, the Ebola response and numerous other global crises.  Prior to joining USAID, Lindborg was president of Mercy Corps, where she spent 14 years helping it grow into a globally respected organization known for innovative programs in the most challenging environments. She started her international career working overseas in Kazakhstan and Nepal. Lindborg has held a number of leadership and board positions including serving as co-president of the Board of Directors for the U.S. Global Leadership Coalition; co-founder and board member of the National Committee on North Korea; and chair of the Sphere Management Committee. She is a member of Council on Foreign Relations.  She received an M.A. in Public Administration from the John F. Kennedy School of Government at Harvard University.
---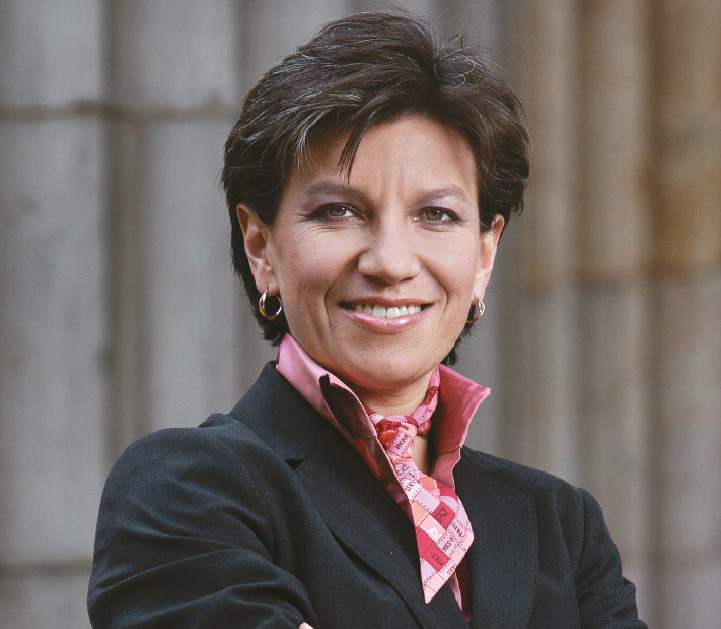 Claudia López was elected to the Senate of the Republic of Colombia as an Alianza Verde (Green Party) candidate in 2014. A former researcher for New Rainbow Corporation and Civil Society Electoral Mission, López is one of Colombia's most respected political analysts: she exposed the infiltration of paramilitary death squads at some of the highest levels of Colombia's political system. Her research on the infiltration of paramilitary groups in the Colombian Congress triggered a national scandal known as "parapolitics" which led to the legal investigation of more than a third of all members of Congress. López subsequently helped found the Electoral Observatory Mission, a coalition of NGOs and journalists that monitors political processes in Colombia, and worked at the New Rainbow Foundation as an analyst of illegal groups and armed conflict. Her dedication to strengthening human rights and the rule of law makes her one of the most well-known contributors to democratic development in Colombia.
---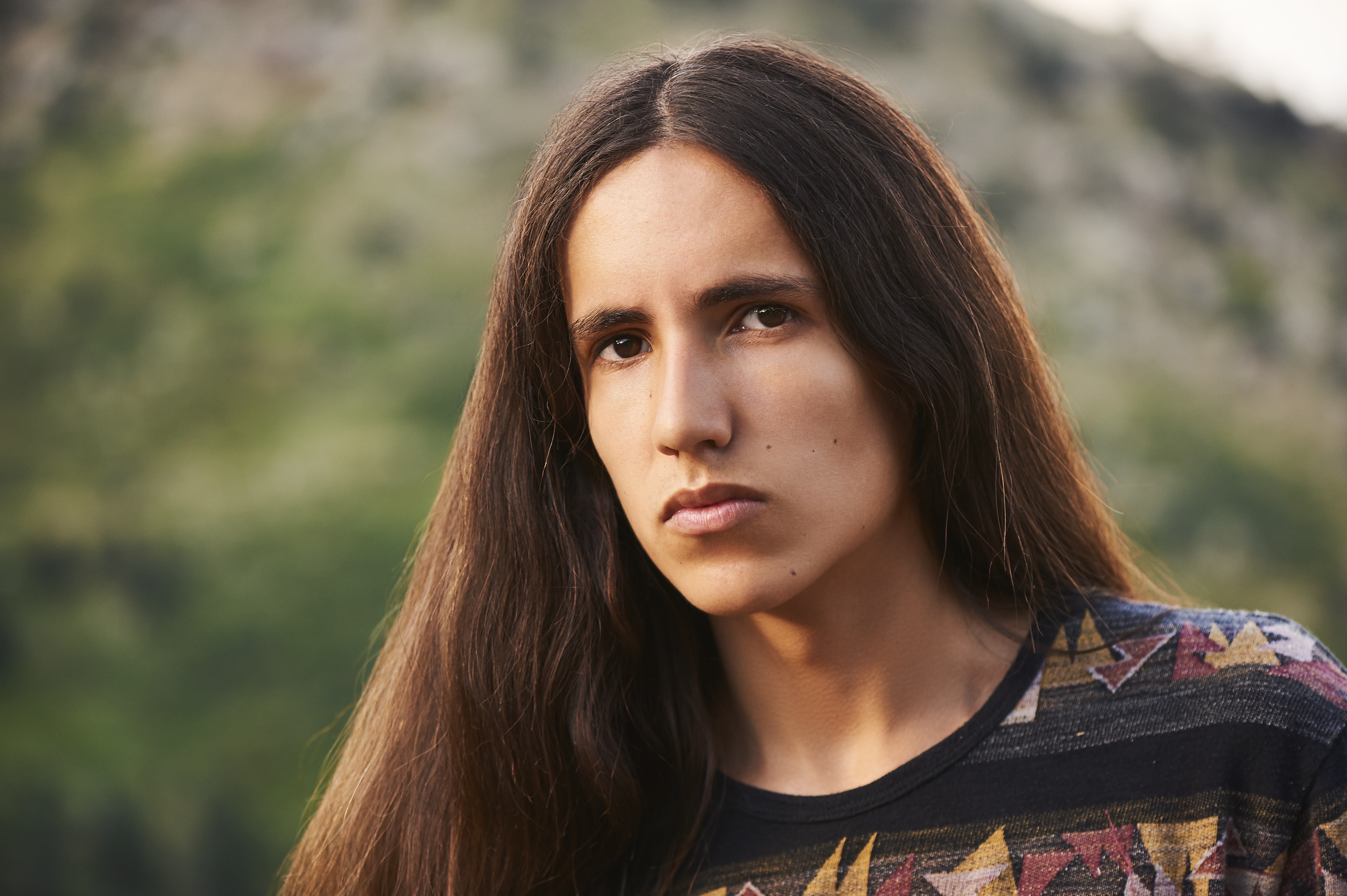 Earth Guardians Youth Director Xiuhtezcatl Martinez, (his first name pronounced 'Shoe-Tez-Caht') is a 18-year-old indigenous climate activist, hip-hop artist, and powerful voice on the front lines of a global youth-led environmental movement. At the early age of six, Martinez began speaking around the world, from the United Nations Summit in Rio de Janeiro to the General Assembly at the United Nations in New York. He has worked locally to get pesticides out of parks, contain coal ash, put moratoriums on fracking in his state, and is currently a plaintiff in a youth-led lawsuit against the federal government for their failure to protect the atmosphere for future generations. Martinez has traveled across the nation and to many parts of the world educating his generation about the state of the planet they are inheriting and inspiring youth into action to protect the planet. Earth Guardians has grown to hundreds of crews in over 50 countries. His work has been featured on PBS, Showtime, National Geographic, Rolling Stones, Upworthy, The Guardian, Vogue, Bill Maher, The Daily Show, Skavlan, Nickelodeon, Comedy Central, CNN, MSNBC, HBO, VICE, and more. In 2013, Martinez received the 2013 United States Community Service Award from President Obama, and was the youngest of 24 national change-makers chosen to serve on the President's youth council.  He is the 2015 recipient of several awards in recent years including the Peace First Prize, the Nickelodeon Halo Award, Captain Planet Award, the Children's Climate Prize in Sweden, and Univision Premio's Ajente de Cambio Award. In 2018 Martinez received My Climate Hero and the Shorty Award Finalist, and was named as one of Huffington Post's Top 10 Movers and Shakers. 
---
Cynthia Moe-Lobeda, a well-known Lutheran ethicist, holds a joint appointment at Pacific Lutheran Theological Seminary and CDSP. She has lectured or consulted on theological ethics in Africa, Asia, Europe, Latin America, and many parts of North America, addressing matters of climate justice as related to race and class, economic globalization, moral agency and hope, public church, faith-based resistance to systemic injustice, and ethical implications of resurrection and incarnation. Her ethical approach weds Earth ethics to liberation theologies, including eco-feminist theology. Moe-Lobeda was appointed theological consultant to the Presiding Bishop of the Evangelical Lutheran Church in America, and has served as a health worker/church worker in Honduras and as Director of the Washington, D.C. office of Augsburg College's (now University) Center for Global Education. More recently she initiated an interdisciplinary and transdisciplinary project in public scholarship that examines the moral and public policy implications of climate change as a matter of race- and class-based climate debt, including climate debt owed by the global North to the global South. Moe-Lobeda received the "Outstanding Scholarship Award" from Seattle University's College of Arts and Sciences in 2013.
---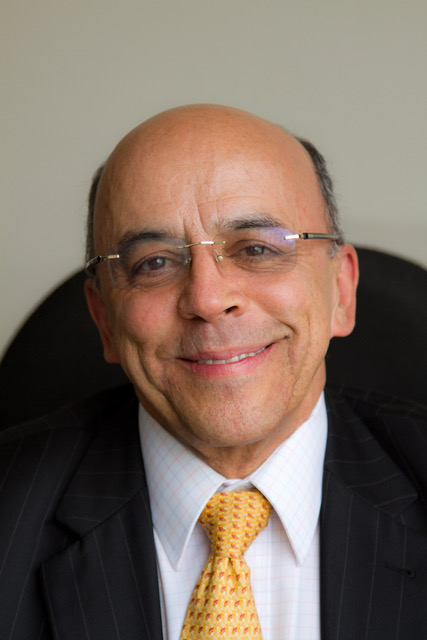 Leonel Narváez (Gómez) is a Catholic monk from Colombia. He is a sociologist with post-graduate degrees from Cambridge and Harvard Universities and is the priest of the Consolta Missionary Order. In 2002 Narváez founded the Fundacion para la Reconciliacion and has since successfully implemented Schools of Forgiveness and Reconciliation in 45 cities in Colombia and other Latin and North American cities. In 2004, the City Council of Bogota honored him with the Great Cross of the City for his valuable contribution to peace and security in the city. In 2006 Narváez received the Honorable Mention of the Unesco Prize For Peace for Education 2006 in Paris, and in 2007, the Congress of the Republic of Colombia honored him with the Order of Democracy prize.
---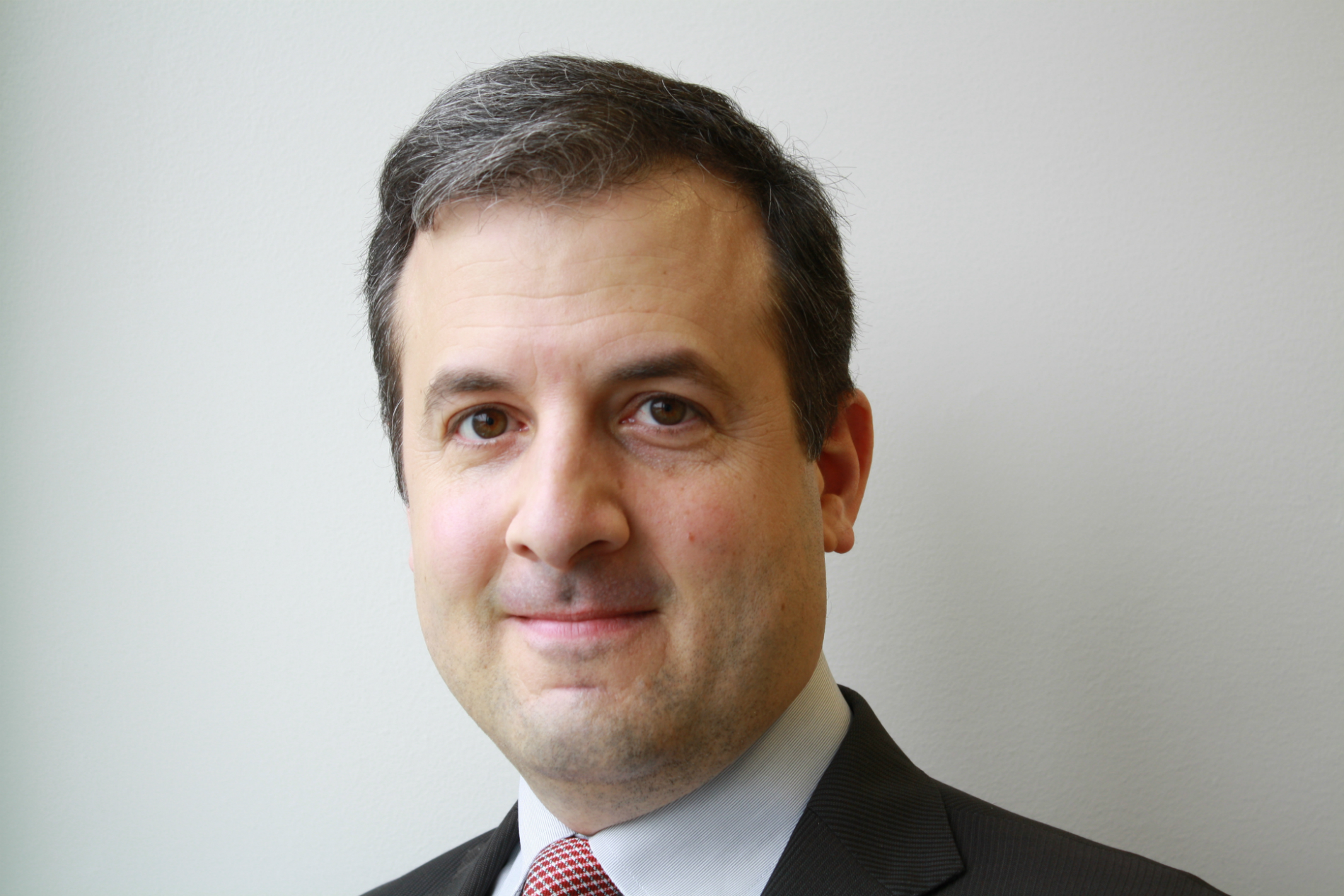 Richard Ponzio is Director of Just Security 2020 at The Stimson Center in Washington, D.C., which works to advance the recommendations of the Commission on Global Security, Justice & Governance, co-chaired by former U.S. Secretary of State Dr. Madeleine Albright and former Nigerian Foreign Minister and UN Under-Secretary General for Political Affairs Dr. Ibrahim Gambari. He is formerly Head of the Global Governance Program at The Hague Institute for Global Justice, where he directed the Albright-Gambari Commission with the Stimson Center. Earlier, Ponzio served as Senior Adviser in the U.S. State Department's Office of the Special Representative for Afghanistan and Pakistan, where he conceptualized and coordinated Secretary Hillary Clinton's and later John Kerry's New Silk Road initiative. He has served in senior peacebuilding roles with the United Nations in Afghanistan, Bosnia, Kosovo, New York (Peacebuilding Support Office), Pakistan, Sierra Leone, and the Solomon Islands. Ponzio is widely published, and he has undertaken studies in political economy and international relations at the University of Oxford, The Fletcher School of Law & Diplomacy, The Graduate Institute of International and Development Studies-Geneva, and Columbia University.
---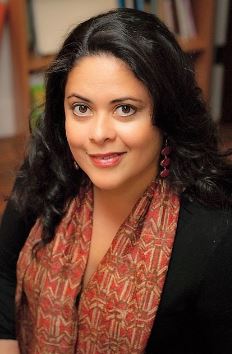 Maya Soetoro-Ng is the Director of the Matsunaga Institute for Peace and Conflict Resolution at the University of Hawaii at Manoa where, in addition to leading outreach and development initiatives and running the internship program, she teaches Leadership for Social Change, History of Peace Movements, Peace Education, and Conflict Management for Educators. Previously, Soetoro-Ng worked as a Multicultural Education and Social Studies Methods Professor at the University of Hawaii College of Education, in both undergraduate and graduate levels, and taught in both private and public high schools in New York City. She also worked at the East West Center, promoting educational exchange between Asia and the United States. Soetoro-Ng has published a number of book contributions as well as a picture book entitled Ladder to the Moon and is currently under contract to write a Young Adult novel entitled Yellowwood.  Soetoro-Ng sits on many voluntary boards, including the Obama Foundation (founded by her brother, President Barack Obama), and is the co-founder of the nonprofit Ceeds of Peace, which creates peacebuilding action plan workshops for educators, families and community leaders.
---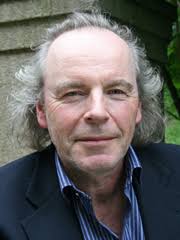 Terje Tvedt is Professor of Geography at the University of Bergen and Professor of Political Science and Global History at the University of Oslo, Norway. He has published extensively on water related topics and presented three successful and award-winning television documentaries on the history and future of water, shown in 150 countries worldwide. His books include The River Nile in the Age of the British (shortlisted by BRISME as one of the best books on the Middle East), A Journey in the Future of Water, and he is the Series Editor of the pioneering nine-volume History of Water series. He is a former president of the International Water History Association. He has also written a number of books on the international aid system, and received a number of awards for his research, writing, and film-making.
---
See Speakers, Panelists, and Organizations
---
---