HONORED LAUREATES
Celebrating the work of President Juan Manuel Santos
In 2016, the Colombian President Juan Manuel Santos received the Nobel Peace Prize for "for his resolute efforts to bring the country's more than 50-year-long civil war to an end."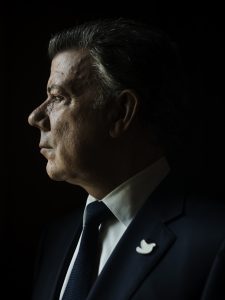 Juan Manuel Santos was born in Bogota, Colombia. After a few years in the Navy he studied economics at the University of Kansas, London School of Economics, and Harvard University. He has worked as a journalist and editor. Since the 1990s he has served as Minister of Foreign Trade, Minister of Finance and Public Credit and as Minster of National Defense. In 2010 Santos was elected president of Colombia. As a politician President Santos represents the liberal-conservative Partido Social de Unidad Naciona. In 2012 President Santos took the initiative for negotiations between the government and the FARC guerillas, attempting to end Colombia's civil war. In June 2016, an agreement was reached on a ceasefire. In a referendum in October the same year, a narrow majority voted to reject a draft peace agreement. By awarding Juan Manuel Santos the Peace Prize, the Norwegian Nobel Committee has wanted to encourage continued dialogue and struggles for peace and reconciliation
---
Celebrating the work of ICAN
The Nobel Peace Prize 2017 was awarded to International Campaign to Abolish Nuclear Weapons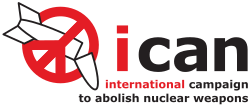 (ICAN) "for its work to draw attention to the  catastrophic humanitarian consequences of any use of nuclear weapons and for its ground-breaking efforts to achieve a treaty-based prohibition of such weapons."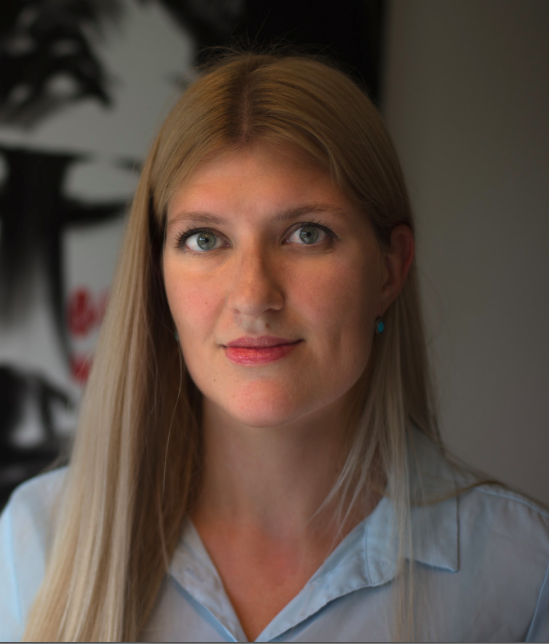 Beatrice Fihn is the Executive Director of the International Campaign to Abolish Nuclear Weapons (ICAN), a campaign coalition that works to prohibit and eliminate nuclear weapons. She accepted the Nobel Peace Prize and delivered the Nobel Peace Prize in Oslo on behalf of the campaign. Fihn has lead the campaign since 2013 and has worked to mobilize civil society throughout the development of the Treaty on the Prohibition of Nuclear Weapons. This includes developing and executing ICAN's political strategy and fundraising efforts as well as representing the campaign in relation to media and key stakeholders such as governments, the United Nations and other international organizations. Fihn has over a decade of experience in disarmament diplomacy and civil society mobilization, through her work with ICAN, the Women's International League for Peace and Freedom and the Geneva Centre for Security Policy. She has written extensively on weapons law, humanitarian law, civil society engagement in diplomacy and multilateral institutions, and gender perspective on disarmament work. She has a Masters in Law from the University of London and a Bachelor's degree in International Relations from Stockholm University.
---
Norwegian Nobel Institute
Olav Njølstad is the Director of the Norwegian Nobel Institute and a professor of western contemporary history at the University of Oslo. Mr. Njølstad holds a doctorate in history and has been a Norwegian Research Council fellow, a research fellow at Ohio University, a researcher and senior researcher at the Norwegian Institute for Defense Studies, and research director at the Norwegian Nobel Institute.  In 2010, Njølstad received the Sverre Steen award for excellence in the dissemination of history to the general public.  In 2011 and 2012, he served as senior advisor in the Norwegian Commission formed in response to the July 22, 2011 terrorist attack on Utøya Island. Mr. Njølstad has published a number of academic books and articles on topics such as the Cold War, the role of nuclear weapons in international politics, arms races and disarmament, the history of military and civilian technology, as well as the Second World War and Norwegian postwar history. He has also edited a book on Norwegian Nobel Prize laureates, from Bjørnstjerne Bjørnson to Finn Kydland, and published two historical novels.
---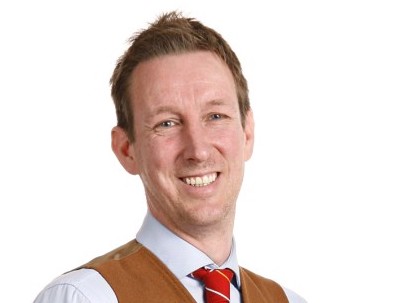 Asle Toje is the former Research Director at the Norwegian Nobel Institute in Oslo, and current member of the Norwegian Nobel Committee. Toje's research interests are found at the intersection of security studies and European studies. Since Toje graduated from Cambridge University in 2006, he has published widely on European security and foreign policy. Among his last works are America, the EU and Strategic Culture (London, Routledge, 2008); The European Union as a Small Power (London, Macmillan, 2010) and Neoclassical realism in Europe (Manchester University Press, Ed. 2012) and Will China's rise be peaceful?: The rise of a great power in theory, history, politics, and the future (Oxford University Press, 2018).
---
Keynote Speakers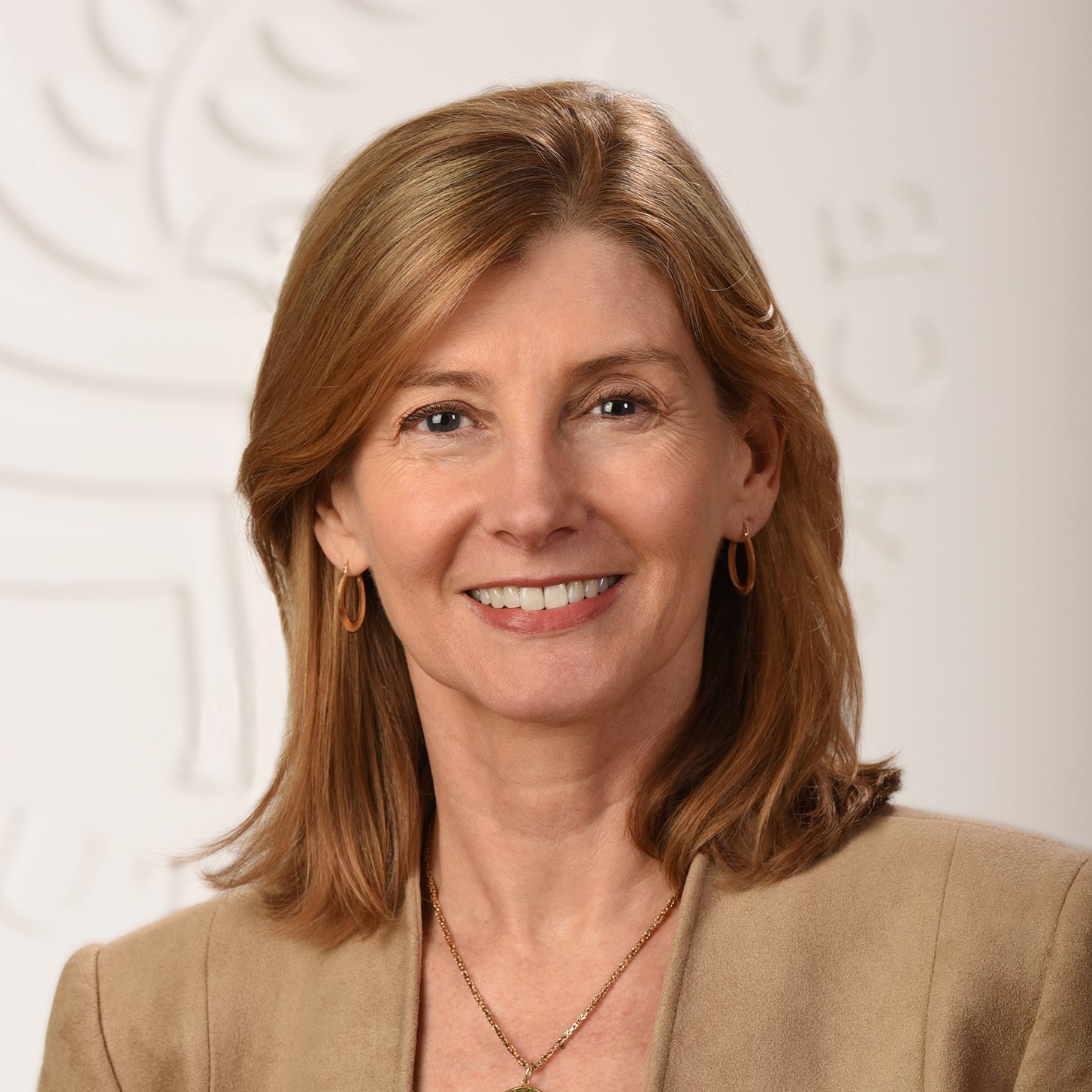 Nancy Lindborg has served since February, 2015, as President of the United States Institute of Peace, an independent institution founded by Congress to provide practical solutions for preventing and resolving violent conflict around the world. Lindborg has spent most of her career working in fragile and conflict affected regions. Prior to joining USIP, she served as the assistant administrator for the Bureau for Democracy, Conflict and Humanitarian Assistance (DCHA) at USAID. From 2010 through early 2015, Lindborg led USAID teams focused on building resilience and democracy, managing and mitigating conflict and providing urgent humanitarian assistance. Lindborg also led DCHA teams in response to the ongoing Syria Crisis, the droughts in Sahel and Horn of Africa, the Arab Spring, the Ebola response and numerous other global crises.  Prior to joining USAID, Lindborg was president of Mercy Corps, where she spent 14 years helping to grow the organization into a globally respected organization known for innovative programs in the most challenging environments. She started her international career working overseas in Kazakhstan and Nepal. Lindborg has held a number of leadership and board positions including serving as co-president of the Board of Directors for the U.S. Global Leadership Coalition; co-founder and board member of the National Committee on North Korea; and chair of the Sphere Management Committee. She is a member of Council on Foreign Relations.  She holds a B.A and M.A. in English Literature from Stanford University and an M.A. in Public Administration from the John F. Kennedy School of Government at Harvard University.
---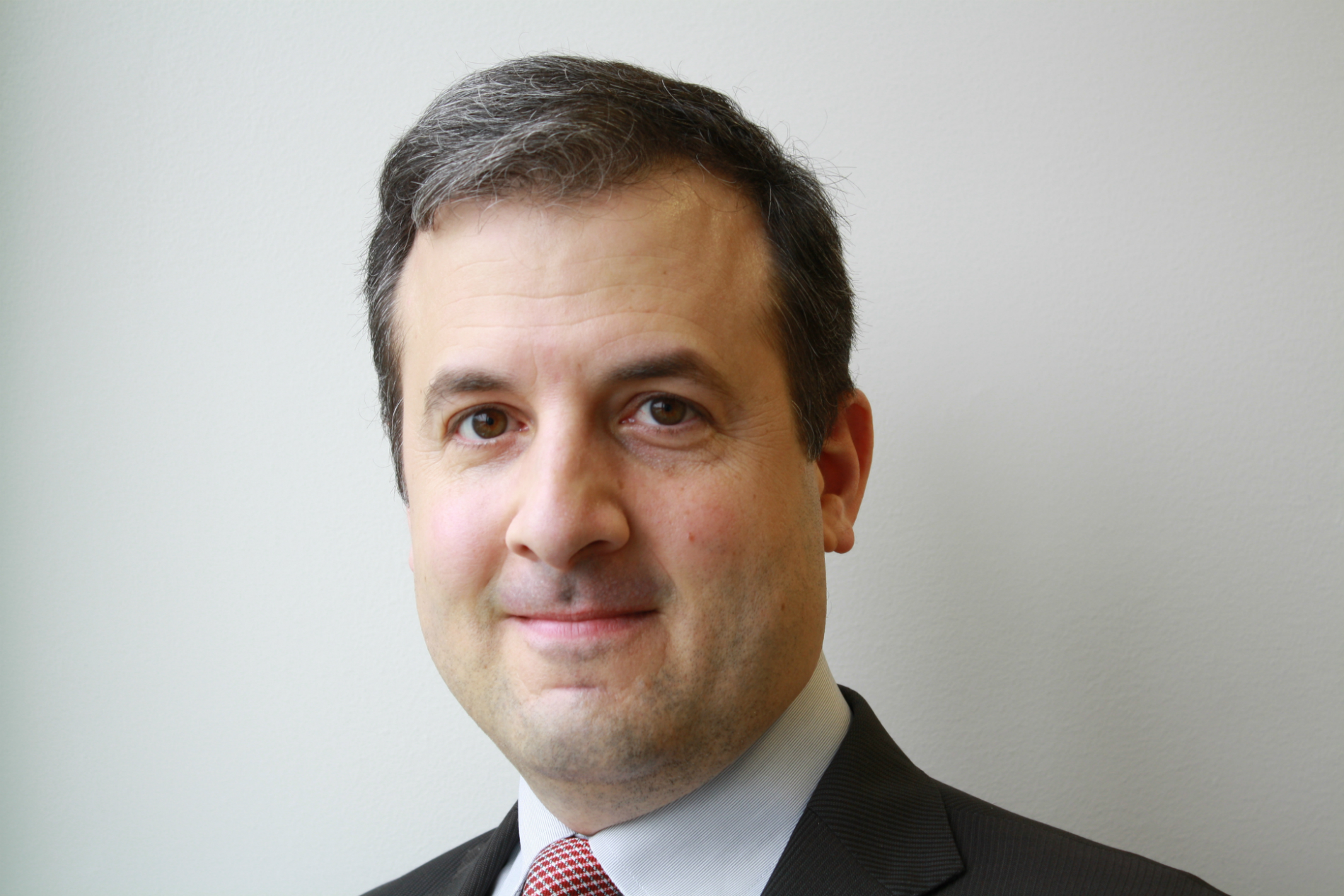 Richard Ponzio is Director of Just Security 2020 at The Stimson Center in Washington, D.C., which works to advance the recommendations of the Commission on Global Security, Justice & Governance, co-chaired by former U.S. Secretary of State Dr. Madeleine Albright and former Nigerian Foreign Minister and UN Under-Secretary General for Political Affairs Dr. Ibrahim Gambari. He is formerly Head of the Global Governance Program at The Hague Institute for Global Justice, where he directed the Albright-Gambari Commission with the Stimson Center. Earlier, Ponzio served as Senior Adviser in the U.S. State Department's Office of the Special Representative for Afghanistan and Pakistan, where he conceptualized and coordinated Secretary Hillary Clinton's and later John Kerry's New Silk Road initiative. He has served in senior peacebuilding roles with the United Nations in Afghanistan, Bosnia, Kosovo, New York (Peacebuilding Support Office), Pakistan, Sierra Leone, and the Solomon Islands. Ponzio is widely published, and he has undertaken studies in political economy and international relations at the University of Oxford, The Fletcher School of Law & Diplomacy, The Graduate Institute of International and Development Studies-Geneva, and Columbia University.
---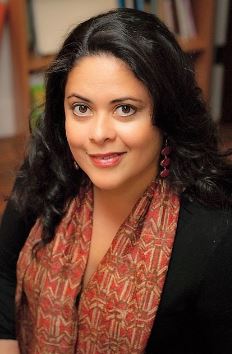 Maya Soetoro-Ng is the Director of the Matsunaga Institute for Peace and Conflict Resolution at the University of Hawaii at Manoa where, in addition to leading outreach and development initiatives and running the internship program, she teaches Leadership for Social Change, History of Peace Movements, Peace Education, and Conflict Management for Educators. Previously, Soetoro-Ng worked as a Multicultural Education and Social Studies Methods Professor at the University of Hawaii College of Education, in both undergraduate and graduate levels, and taught in both private and public high schools in New York City. She also worked at the East West Center, promoting educational exchange between Asia and the United States. Soetoro-Ng has published a number of book contributions as well as a picture book entitled Ladder to the Moon and is currently under contract to write a Young Adult novel entitled Yellowwood.  Soetoro-Ng sits on many voluntary boards, including the Obama Foundation (founded by her brother, Barack Obama, the 44th President of the Unites States), and is the co-founder of the nonprofit Ceeds of Peace, which creates peacebuilding action plan workshops for educators, families and community leaders.