Artists & Performers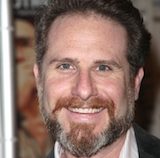 Remy Auberjonois has had a long career as an actor in film, TV and on Broadway. He has appeared in the films The Maid's Room, The English Teacher, Price Check, Fair Game, The International, Michael Clayton and others. Extensive work in television series, mini-series, and HBO Films include recurring roles on "Mad Men," "Weeds," "666 Park Ave.," "The Good Wife," and "Show Me a Hero." Other television work include "Blindspot," "Believe," "Veep," "Inside Amy Schumer," "Zero Hour,""Hemingway & Gellhorn," "Homeland," "Pan Am," "Person of Interest," "The Normal Heart," "Mildred Pierce," "30 Rock," "Sopranos," and "Boardwalk Empire." On Broadway, Remy has appeared opposite such talents as Philip Seymour Hoffman, Frances McDormand, Morgan Freeman, and Frank Langella in plays such as Death of a Salesman, The Country Girl, Frost/Nixon and many others. Auberjonois holds an MFA from the Yale School of Drama, where he was the recipient of the Herschel Williams Award for Excellence and BA from Wesleyan University. Blood Stripe is his directorial debut.
---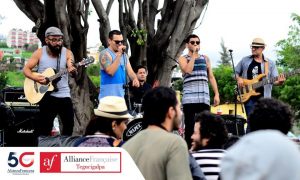 Cienaños is a musical group founded by two brothers, singer-songwriters Leonardo and Gustavo Moreno, and comprised of other Honduran musicians who together created la Casa de los Cieñanos (the House of One Hundred Years) as a space in Tegucigalpa, Honduras, that provides support and space for local and international artists and musicians to freely practice artistic creation in a country where individual freedoms are repressed by a militaristic government. The members of the band have experienced that government repression when their performance space was forced by the government to close because of their call for freedom and social justice. In response, as a sign of their courage and commitment to the arts, the band wrote a song called "Rolita de Paz" (meaning, A Little Song of Peace) and they filmed interviews with artists and musicians as they were forced to destroy their creative works in the Casa de los Cienañós. As a sign of the dedication to the cause of musical and artistic freedom, they worked to re-open their performance space where they host local artists every night of the week.
---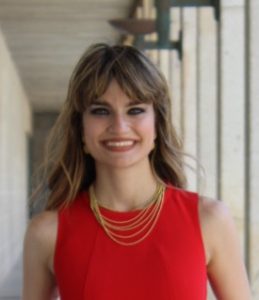 Isabel Pérez Dobarro is the UN-Focal Point and Arts Twenty Thirty Project Lead at SDSN-Youth, an organization that works globally to empower young people in the SDG´s implementation. Pérez Dobarro currently completing her PhD at New York University and an International Relations Certificate at Harvard University. Pérez Dobarro has been a speaker, panelist, and moderator at several high-level conferences related to sustainable development and arts, including the ECOSOC Youth Forum, the Winter and the Summer Youth Assembly at the United Nations, the Vatican Youth Symposium, the Conferencia Universidad y Cooperación al Desarrollo, and the European Arts Forum at the European Parliament, among others. In addition to her involvement in SDSN-Youth, Pérez Dobarro is the Western European Representative of the Fair Air Coalition organization. As a concert pianist, Pérez Dobarro has played at Carnegie Hall and Tchaikovsky Conservatory (Moscow), among many others.
---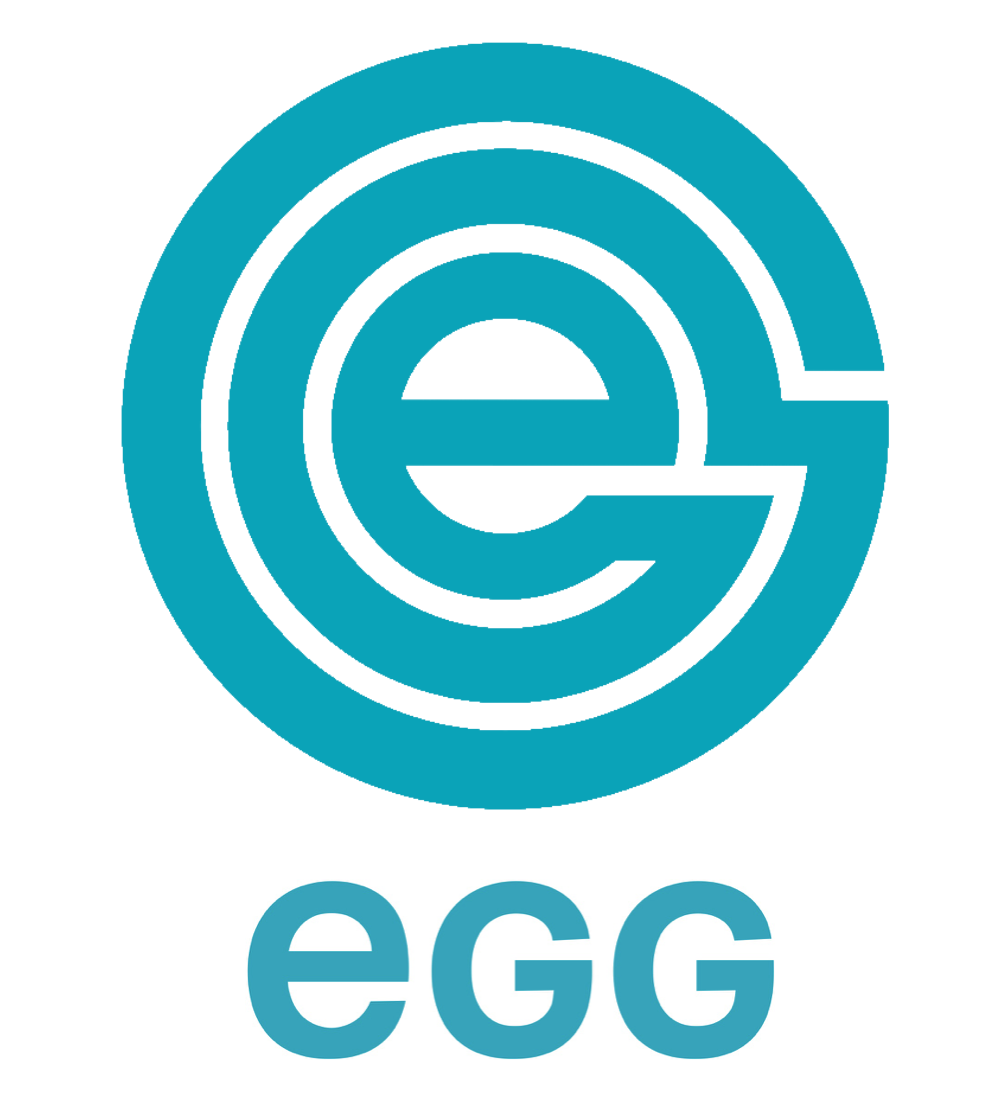 Egg Music is a recording studio in Minneapolis. It's founders say, "We created Egg in order to pour everything we know about how music moves people, and to channel the decades of trusted music industry relationships we've nurtured, into work for film, television, advertising, and all kinds of crazy media. Not only do these industries and new art-forms support songwriters and musicians in ways the record business no longer can, they're also supporting some of the wickedest creativity on the planet."
---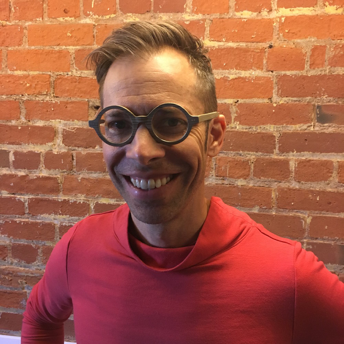 Timothy Foss brings over 20 years of experience working as a fine artist, and entrepreneur in the creative industry. He founded MORE BELIEF as a futurist wanting to tell a new story that closed the gap between the arts and leadership. After receiving a masters in visual storytelling in Boulder, Colorado—a hotbed of entrepreneurship—he discovered his art could be strategic.  His most rewarding creative project is building a team that can amend the former disconnect between wellness and success. He is stunned by the creativity of his clients, and is building a community of partners and associates that propel MORE BELIEF to innovate.
---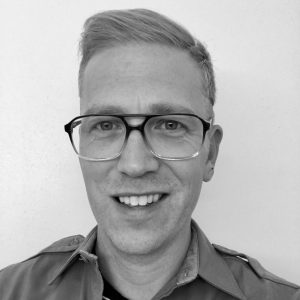 Christopher Houltberg is a Minneapolis-based designer, artist and educator. Houltberg employs an interdisciplinary approach to his creative practice both in teaching and making. Looking for connections and systems, he creates spaces through a range of media including graphic/information/environmental design, photography, economics and behavior science. Houltberg is a professor and director of Design & Agency at Augsburg University, and led the design work of the "Concentric Dialogues" Peace Art Festival at this year's Forum.
---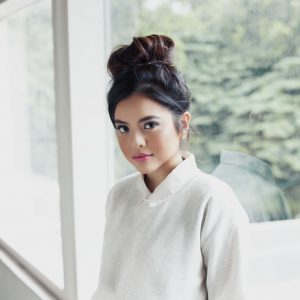 Tasya Kamila is Indonesian singer, actress, and presenter. She entered the showbiz industry over 20 years ago as a child star, and has been actively involved since then. Aside from her career as a public figure, she is currently pursuing a Master's Degree in Public Administration at Columbia University, New York. As the Ambassador of Environment of Indonesia, Kamila is keen to motivate the young generation to be a part of the solution of climate challenges. She believes that art is a powerful mean to amplify awareness and to create change, and brings that motivation to her work with the Sustainable Development Solutions Network and Project TwentyThirty.
---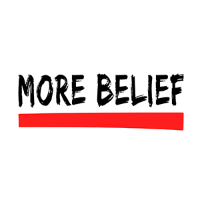 More Belief is a video production company based in Minneapolis, MN. They make Graphic Recordings of live events, which are illustrations to help attendees and viewers understand and expand on what they are hearing. Artists Jake Rudegair and Tim Foss will provide Graphic Recordings of several sessions during the Forum.
---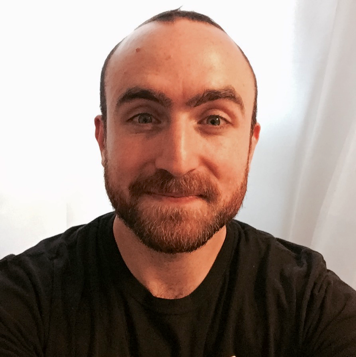 Jake Rudegeair brings a wide array of skills and experience to the More Belief team. With a background in philosophy, and a lifetime of fanaticism over visual art, he engages in deep-dive facilitation and audience engagement through his artwork and interpretation. When he's not creating living documents in learning environments, Jake is taking on the general management and organization of More Belief's creative machinery as Operations Director. Jake has worked as a team leader at The Walker Art Center, and has recorded events across the professional spectrum, from 3M, to The Waldorf School, to a local city hall panel on climate change. He is at once emboldened, and humbled by the opportunity to make art for transformational leaders.
---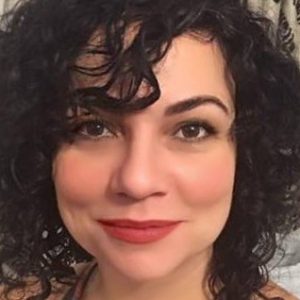 Beliza Torres Narváez is an artist/scholar/educator, and Assistant Professor at Augsburg University's Theater Department. She holds a B.A. in Spanish and Drama from the University of Puerto Rico and studied acting at Laborotario Teatral Malayerba in Ecuador. She also has an M.A. in Performance Studies from New York University and a Ph.D. in Performance as Public Practice from the University of Texas. Torres Narváez's research interests include Latin@ and African Diaspora and Queer Performance, Solo Performance, Radical Street Theatre, Theatre for Social Justice, Critical Pedagogy and how these relate to issues of race, ethnicity, gender, and sexuality. Her scholarly work has been presented at conferences of the American Society for Theater Research, Association for Theatre in Higher Education, Puerto Rican Studies Association, Performance Studies International, and the Hemispheric Institute of Performance and Politics. At the college level, she directs and has taught courses like Movement, Acting for Non-majors, Theater History, Applied Theatre, Theater of the Oppressed, and Latin@ Performance. She has collaborated with other artists and also develops and performs original solo performances such as Cuerpo Público (2004), Y…Pervertida (2006), Doña Ana no está aquí (2007), Counting my lunares (2008), Sexy Picnic (2013), and Resabios the Amargura or that bitter cabaret (work-in-progress).