Honored Laureates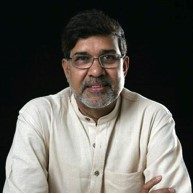 Kailash Satyarthi
Nobel Peace Prize winner Kailash Satyarthi has been at the forefront of the global movement to end child slavery and exploitative child labor since 1980. Child labor is a human
rights issue that has staggering effects on poverty, illiteracy and humanity. Mr. Satyarthi and the grassroots movement founded by him, Bachpan Bachao Andolan (Save the Childhood Movement), have liberated more than 85,000 children from exploitation and developed a successful model for their education and rehabilitation.
As a worldwide campaigner, he has been the architect of the single largest civil society network for the most exploited children, the Global March Against Child Labor, which is a worldwide coalition of NGOs, Teachers' Union and Trade Unions active in 140 countries. Mr. Satyarthi's efforts led to the adoption of ILO Convention 182 on worst forms of child labor in 1999.
He was also the Founding President of the Global Campaign for Education, a civil society movement working to end the global education crisis, and GoodWeave International, which was one of the first consumer awareness programs and the earliest examples of modern corporate social responsibility.
Mr. Satyarthi's efforts have impacted the lives of tens of millions of children globally.
Mr. Satyarthi is a member of several high level groups on child labor and education. He is one of the rare civil society leaders to have addressed the United Nations General Assembly, International Labor Conference, UN Human Rights Commission, UNESCO and is one of the commissioners of the high-level International Commission on the Financing of Global Education Opportunities.
In 2014, he was jointly awarded the Nobel Peace Prize for the "struggle against the suppression of children and young people and for the right of all children to education." Mr. Satyarthi's efforts to end child slavery, trafficking, forced labor and violence received international support when in September 2015, he succeeded in getting child protection and welfare-related clauses included in the Sustainable Development Goals (SDGs) of the United Nations.
Throughout his long distinguished career, Mr. Satyarthi's work has been recognized by numerous organizations and governments. Most recently, he received Harvard University's 2015 Humanitarian of the Year Award for his contributions in the field of child rights and abolition of child slavery.
To achieve his vision of a world free of violence against children – a child friendly world where all children are free, safe, healthy and enrolled in a quality school, he has founded the Kailash Satyarthi Children's Foundation. The foundation's mission is to help create, implement, and advocate child-friendly policies that ensure the holistic development and empowerment of children.
Featured Speakers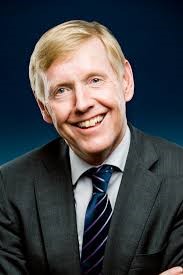 Kåre R. Aas 
Ambassador Kåre R. Aas presented his credentials to President Obama at the White House on Sept. 17, 2013. Ambassador Kåre R. Aas's distinguished career with the Norwegian Ministry of Foreign Affairs began in 1983. He left his position in Oslo as Political Director in the Ministry of Foreign Affairs to become the Norwegian Ambassador to the United States.
Prior to his assignment as Political Director, Amb. Aas served as the Norwegian Ambassador to the Islamic Republic of Afghanistan from 2008 – 2010. From 2003 – 2008, Amb. Aas served as Director General, Department for Security Policy and the High North. In that capacity he had the bilateral relationships between Norway and the U.S., the Russian Federation and the Central Asian Republics in his portfolio, and chaired and/or was a member of several international groups working on nuclear disarmament and international peacekeeping operations. From 2005 – 2007 he also served as Norwegian Governor to the International Atomic Energy Agency (I.A.E.A.) Board of Governors.  Amb. Aas was born on May 25, 1955 in Oslo, Norway. He has three daughters and one son.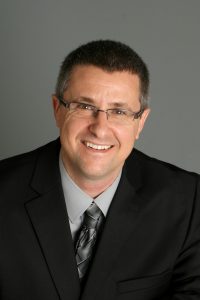 Sami Abdel-Salam
Before joining the Department of Criminal Justice at West Chester University, Dr. Abdel-Salam worked as a Senior Research Associate for the Center for Drug and Alcohol Studies at the University of Delaware. At the Center, he was involved in a national research cooperative funded by the National Institute on Drug Abuse working directly with state correctional and community treatment agencies in efforts to improve the continuum of care received by offenders. He has authored several articles in journals, such as International Journal of Offender Therapy and Comparative Criminology, Federal Probation, Journal of Drug Issues, Criminal Justice and Behavior, and Journal of Substance Use and has presented his findings at national conferences, such as the American Society of Criminology, Academy of Criminal Justice Sciences, and the Academy and Health Conference on Correctional Health. As well as conducting research, Dr. Abdel-Salam has spent the last 15 years teaching in the U.S. and overseas in subjects such as Criminology, Research Methods, Policing in America, Drugs and Crime, and Comparative Criminal Justice Systems. His research interests include: corrections, prisoner reentry, and comparative criminology.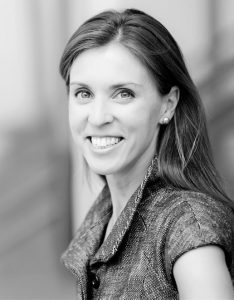 Kristen Abrams
Kristen Leanderson Abrams is a Consultant and Senior Advisor to Humanity United, currently serving as the Acting Director of the Alliance to End Slavery and Trafficking ( ATEST).  ATEST is a U.S.-based coalition that advocates for solutions to prevent and end all forms of human trafficking and modern slavery around the world.  Kristen is an attorney and public policy professional with extensive experience in human rights, international development and program management. Kristen has developed and implemented interdisciplinary anti-human trafficking, rule of law, economic development, access to justice, and women's rights projects in under-resourced regions in the US and throughout Africa, Latin America and Southeast Asia. Kristen also provides counsel on matters of public international law, political law, human rights and corporate social responsibility. Prior to joining Humanity United, Kristen led international pro bono efforts at DLA Piper.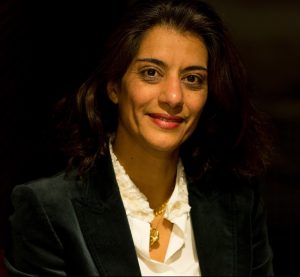 Sanam Anderlini

Sanam Naraghi-Anderlini is the Co-Founder and Executive Director of ICAN. She is an adjunct professor at Georgetown University and between 2005-14, she was a Research Associate and Senior Fellow at the MIT Center for International Studies. In 2011, she was the first Senior Expert on Gender and Inclusion on the UN's Mediation Standby Team. For nearly two decades she has been a leading international advocate, researcher, trainer and writer on conflict prevention and peacebuilding. In 2000, she was among the civil society drafters of UN Security Council Resolution 1325 on women, peace and security.
Lilian Barajas: Policy Analysis and Innovation Branch, Policy Development and Studies Branch, Office for the Coordination of Humanitarian Affairs
Lilian is currently supporting the World Humanitarian Summit as one of the focal points for the  High-Level Roundtable on "Political leadership to end and prevent conflict". Lilian is also the managing editor of "World Humanitarian Data and Trends", an annual flagship publication of the United Nations Office for the Coordination of Humanitarian Affairs (OCHA). As a member of OCHA's Policy Development and Studies Branch, she supports the humanitarian financing portfolio and contributes to the wider data privacy and humanitarian data debates. Prior to joining OCHA, Lilian worked for the UN's Department of Political Affairs focusing on Libya, Tunisia and regional dynamics during the Arab Revolutions. She served in Libya and helped with the establishment of the United Nations Support Mission in Libya. Before joining the UN, Lilian worked for the Australian Government. Lilian holds a Master of Science in Comparative Politics.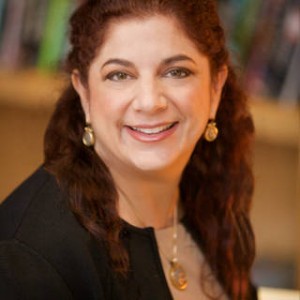 Dr. Mia Bloom 
Mia Bloom is Professor of Communication at Georgia University. She conducts ethnographic field research in Europe, the Middle East and South Asia and speaks eight languages. She has authored several books and articles on terrorism and violent extremism including Dying to Kill: The Allure of Suicide Terror (2005), Living Together After Ethnic Killing [with Roy Licklider] (2007) and Bombshell: Women and Terror (2011). She is a former term member of the Council on Foreign Relations and has held research or teaching appointments at Princeton, Cornell, Harvard and McGill Universities.
Under the auspices of the Minerva Research Initiative (MRI) of Department of Defense, Bloom is currently conducting research with John G. Horgan on how children become involved in terrorist organizations. Bloom and Horgan's findings will be published in a book for Cornell University Press entitled Small Arms: Children and Terror (2016). Bloom has a PhD in political science from Columbia University, a Masters in Arab Studies from the School of Foreign Service at Georgetown University and a Bachelors from McGill University in Russian, Islamic and Middle Eastern Studies.
Jeffrey Brown: Director of SOLD
Director Jeffrey Brown is an Academy, Emmy and Peabody Award winner. SOLD is his directorial feature film debut. Jeffrey went to NYU film school and was awarded an AFI fellowship to intern with Peter Weir on "Dead Poet Society." Jeffrey has directed many TV shows: LA Law, The Wonder Years and numerous other shows. Jeffrey co-wrote "Pontiac Moon" with Ted Danson and Mary Steenburgen and "Dream with the Fishes" with David Arquette and Katie Erbie. Now, with SOLD, he wants to make a difference in the lives of the many survivors he met in India and Nepal doing research on "Sold."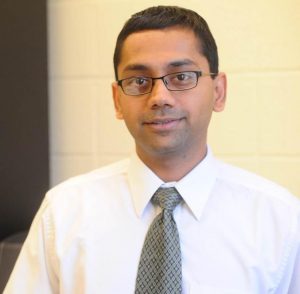 Kartik Chandran
Kartik Chandran is an American environmental engineer at Columbia University, where he is a Professor in the Department of Earth and Environmental Engineering.[1] He primarily works on the interface between environmental molecular and microbiology, environmental biotechnology and environmental engineering. The focus of his research is on elucidating the molecular microbial ecology and metabolic pathways of the microbial nitrogen cycle. Applications of his work have ranged from energy and resource efficient treatment of nitrogen containing wastewater streams, development and implementation of sustainable approaches to sanitation to novel models for resource recovery. Under his stewardship, the directions of biological wastewater treatment and biological nutrient removal were established for the first ever time in the history of Columbia University.
In 2015, he received the MacArthur Fellowship for his innovative work on "integrating microbial ecology, molecular biology, and engineering to transform wastewater from a troublesome pollutant to a valuable resource".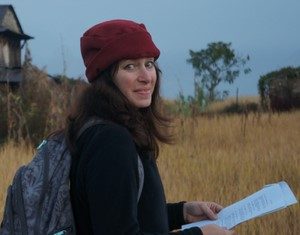 Jane Charles
Jane Charles has more than 20 years of experience in the film industry, and has recently produced the films Switchmas, Fat Kid Rules the World, Grassroots and SOLD, with Oscar-winning director Jeffrey Brown and executive producer Emma Thompson, which wrapped shooting April 2013 in India & Nepal.
As a member of the Directors Guild of Canada, Jane worked in production on the original Cannel Films shows 21 Jump Street, Booker, Wise Guy, Neon Rider (with the late Winston Reckert) and the feature films Bird On A Wire (Goldie Hawn, Mel Gibson), Run (Patrick Dempsey, Kelly Preston) and Pure Luck (Danny Glover and Martin Short), as well as several TV movies.
Jane's first feature films as producer, Cyberteens In Love and Once In a Blue Moon, were distributed internationally, and premiered at the Montreal and Toronto International Film Festivals.  She has also produced countless television commercials, television shows and music videos for Sting, Harry Connick Jr and Our Lady Peace.  Beginning in 1996, as Executive Producer, Jane successfully ran Apple Box Productions (1996 – 2002) and Run Spot Run Films (2002 – 2007) before relocating to Seattle, WA where she makes cause-based films that entertain and enlighten and is co-founder of the non-profit Stolen Youth.
Mariana Chilton, PhD, MPH is a Professor at the Drexel University Dornsife School of Public Health.  She is the Director of the Center for Hunger-Free Communities and is Co-Principal investigator of Children's HealthWatch, and national research network that investigates the impact of public assistance programs on the health and wellbeing of young children and their caregivers.  Dr. Chilton founded Witnesses to Hunger, a movement to increase women's participation in the national dialogue on hunger and poverty.   She is Principal Investigator of the Building Wealth and Health Network, which is designed to incentivize entrepreneurship and self-sufficiency in the Temporary Assistance for Needy Families program.  Her research publications address trauma, food insecurity and the advancement of the human rights framework to advance the right to food in the US.  Most recently she served as the Co-Chair of the Bi-partisan National Commission on Hunger.   Dr. Chilton received her PhD from the University of Pennsylvania, Master of Public Health in Epidemiology from the University of Oklahoma, and Bachelor of Arts degree from Harvard University.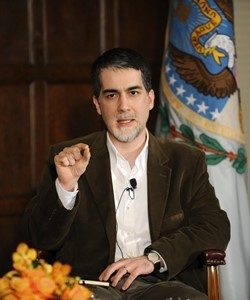 Caner Dagli 
Caner Dagli is an assistant professor in Religious Studies at the College of the Holy Cross. He previously taught at Roanoke College in Virginia. Dagli serves as a general editor for the HarperCollins Study Quran (forthcoming). Born in the US, Dagli is of Ciracassian descent and has done fieldwork in Turkey. He also spent a year working as Special Advisor to the Royal Hashemite Court of Jordan for Interfaith Affairs from 2006-2007. Among his works is The Ringstone of Wisdom (2004), published by Great Books of the Islamic World. Dagli holds a MA from George Washington University's Department of Religion and a PhD from Princeton University's Department of Near Eastern Studies and was a 2004-2005 Fulbright scholar. Dagli was one of the 138 Muslim signatories in October 2007 of A Common Word Between Us and You, a letter addressed to Christian leaders in an appeal for peace and cooperation between the two world religions.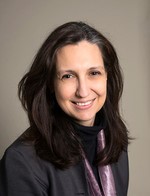 Maria Dakake
Dr. Dakake researches and publishes on Islamic intellectual history, Quranic studies, Shi`ite and Sufi traditions, and women's spirituality and religious experience. She has just completed work on a major collaborative project to produce the first HarperCollins Study Quran, which comprises a verse-by-verse commentary on the Quranic text (November 2015). This work draws upon classical and modern Quran commentaries, making the rich and varied tradition of Muslim commentary on their own scripture, written almost exclusively in Arabic and Persian, accessible to an English-speaking audience for the first time in such a comprehensive manner. She is also currently working with Daniel Madigan on a co-edited volume, The Routledge Companion to the Qur'an, and is working independently on a monograph on the concept of religion as a universal phenomenon in the Quran and Islamic intellectual tradition.
Louis D'Amore: Founder and President of the International Institute for Peace through Tourism
Louis D'Amore is the Founder and President of the International Institute for Peace through Tourism (IIPT).  He has been instrumental in promoting the travel and tourism industry as the world's first "Global Peace Industry" since the founding of IIPT in 1986.
In 1992, following the U.N. Conference on Environment and Development (Rio Summit), he developed the world's first Code of Ethics and Guidelines for Sustainable Tourism for the Canadian tourism industry. He also conducted the world's first international study on Codes of Conduct and best practices in Sustainable Tourism for the United Nations.
His consulting experience includes working with governments at all levels, and private sector organizations in a range of areas including: research, planning, community development, social impact assessment, public participation, cultural/heritage development, and conflict resolution.
Marc Dullaert (1963) is the first-ever Ombudsman for Children of the Netherlands, appointed by the Dutch parliament in February 2011. Dullaert studied Theology before obtaining a Master's degree in Social Sciences and Communication Science. He also earned a Master's degree in Business Administration. Marc is the founder and chairman of the KidsRights foundation, which champions children's rights in developing countries worldwide. He initiated the International Children's Peace Prize and currently chairs the associated expert committee. Each year, the message and example of these young winners inspire more than a billion people worldwide. He was also the initiator of the KidsRights Millennium Development Goals Conference, which was chaired jointly by Archbishop Emeritus Desmond Tutu and former President of South Africa F.W. de Klerk. Marc has extensive experience in the world of media. His last assignment was as CEO and shareholder of the European D&D media group from 2003 until 2009. Marc Dullaert is also chair of the European Network for Ombudsman for Children.
Marcia M. Eugenio: Director, Office of Child Labor, Forced Labor, and Human Trafficking, Bureau of International Labor Affairs, U.S. Department of Labor
Marcia Eugenio is the Director of the Office of Child Labor, Forced Labor, and Human Trafficking (OCFT) in the Bureau of International Labor Affairs (ILAB).  Under Ms. Eugenio's leadership, OCFT has promoted the elimination of child labor and forced labor through policy, research, and technical assistance projects, and has provided millions of children with education and training, and their families with viable livelihood opportunities, as well as increased the capacity of governments to address these issues.  Ms. Eugenio has 25 years of Federal government experience and was appointed to the U.S. Department of Labor's Career Senior Executive Service in March 2005. She started her career at the U.S. Department of Labor in 1991 working on occupational safety and health issues.  Ms. Eugenio has worked in ILAB since 1994 and initially worked on immigration issues and then conducted research on international child labor issues.  She served as Senior Program Officer at the International Labor Organization in Geneva, Switzerland.  Ms. Eugenio received a Bachelors Degree in International Studies from the City College of New York and a Masters Degree in Public Policy from the University of Michigan.  She has participated in numerous educational and career development programs, including programs at the JFK School of Government at Harvard University and Brookings Institution, and recently concluded a research sabbatical/developmental assignment to study the links between youth employment and child labor.
Robert X. Fogarty's portrait project, Dear World, began in New Orleans as photographic love notes to the city. He now uses his distinct message-on-skin-style to tell stories of subjects regardless of religion, race or language. Thousands have shared their hopes, fears and dreams. His work has been featured by the Washington Post, PBS and CNN.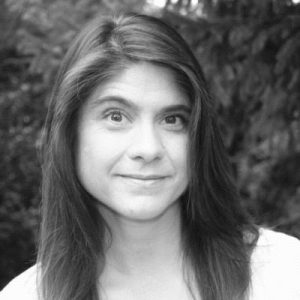 Judy Gearhart
Judy Gearhart is the Executive Director of ILRF since March 2011.  Judy is also an adjunct professor at Columbia University's School for International and Public Affairs, teaching the course Human Rights and Development Policy since 2002.  Previously, Judy coordinated legal research and training programs for workers and trade unions at Social Accountability International, led field research and evaluations for UNICEF and the ILO's International Program on the Elimination of Child Labor in Honduras, and worked for women's rights and democratization with NGOs in Mexico.  She has published on women's rights, children's rights and labor relations. Judy holds a Master of International Affairs from Columbia University.

Jeffery Hermanson
Jeff Hermanson was born and raised in Madison, Wisconsin, served in the US Army in Europe, and received a BA in Philosophy and a MA in Chinese at the University of Wisconsin.
Since 1977 he has been an organizer for the Teamsters and Carpenters, national organizing director for the International Ladies' Garment Workers' Union and UNITE, representative in Mexico and senior adviser for the American Center for International Labor Solidarity, and assistant executive director for the Writers Guild of America West.
Jeff is currently Director of Global Strategies at Workers United, an affiliate of SEIU, the Service Employees International Union.
He represented the Central General de Trabajadores de Honduras in negotiations with Russell Athletic and Nike, and the P.T. Kizone Workers Coordinating Committee in negotiations with Adidas. He is concurrently executive coordinator of the International Union League for Brand Responsibility, an organization of textile and apparel unions from Asia, Latin America and the Middle East campaigning for clothing brands to take responsibility for conditions in the factories that produce their garments.

Daphne Kis
As a leader in technology, venture and entrepreneurial circles, Daphne Kis has led, invested in, and nurtured more than 25 start-up enterprises and has worked on numerous technology-related initiatives. She is a co-founder of digital health startup, Litmus Health, serves on the international steering board of the government-funded German Accelerator, and is board advisor and mentor to several women entrepreneurs. Kis currently acts as an expert advisor to the Markle Foundation's Rework America initiative, where she served as its original project director. She is a board director at Filmbuff.com and at Young Audiences Arts for Learning, a national affiliate network that serves more than 5 million school children in the U.S.  Previously, Kis spent nearly two decades as co-owner, President and CEO of EDventure Holdings, am information services company that she sold to CNET Networks. She holds an MBA from NYU's Stern School of Business and a BA in History from Hampshire College, and is a firm believer in the meaningful role technology can play in addressing educational, health and cultural issues.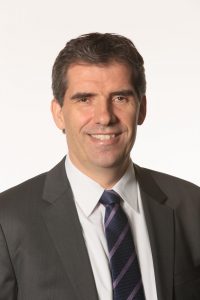 Olav Kjørven
Olav Kjørven was appointed Director of UNICEF's Public Partnerships Division in July 2014, and coordinates the organization's public resource mobilization and its work with governments on multi-lateral affairs as part of its mission to fulfill the rights of every child, everywhere. Prior to this appointment, Mr. Kjørven held a number of senior positions within the United Nations, including as the Special Adviser to the Administrator of the United Nations Development Programme on the Post-2015 development agenda.  He was Assistant Secretary-General and Director of the Bureau for Development Policy for over six years, leading UNDP's work on accelerating progress towards the Millennium Development Goals and advancing the post-2015 agenda, including initiating an international conversation on 'The World We Want' through national, regional and global dialogue.
As Director of Policy for UNDP he was a senior advisor to the United Nations Secretary-General on the 'Sustainable Energy For All' initiative and led the UN's engagement with the G20 Development Working Group. Mr. Kjørven advanced an integrated approach to sustainable development, bridging social, economic and environmental concerns as well as issues related to democratic governance.  He was a key figure behind the establishment of the Commission for the Legal Empowerment of the Poor.
Don Larson
Don Larson, Founder & CEO of the Sunshine Nut Company, developed a business model called the Sunshine Approach which has a quadruple bottom line – financial, environmental, social, and transformational.  This business model's aim is to develop world class food products in sub-Saharan African countries for the benefit of the entire value chain while providing a market for smallholder farmers. His factory in Mozambique employs mainly young men and women who were abandoned or orphaned in their youth. 90% of the company's distributed profits go to the poor and orphaned of the country – 30% for orphan care, 30% for transformative projects in the farming communities, and 30% to open up other food companies using this same philanthropic business model.
Don worked for 25 years in the food industry as a seasoned executive for some of the best companies. Don left corporate life and a lifestyle of material wealth for one of purpose. In 2011, he and his family sold everything and moved to Mozambique, Africa where they have lived the last 5 years.  In just the last 18 months, Sunshine Nut Company cashews entered the US market and have gained space on the shelves of 2,000 of the best retailers in the USA (Whole Foods, Giant, Stop & Shop, Wegmans, Martins, Raley's, Harmons, Mother's Markets, Natural Grocers, and many more).  The major theme of the Sunshine Approach business model is value driven business – where values such as dignity, love, and community come together with excellence.  Providing Hope Never Tasted So Good!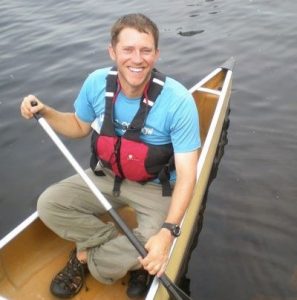 John Lee
John Lee was born and raised in Mississippi, where his love for the outdoors took root.  He holds a B.S. in Therapeutic Recreation from the University of Southern Mississippi and while there began to facilitate diverse populations through experiential education.  He has worked as a Recreation Therapist for Shriners Hospitals for Children in Los Angeles, and as Program Coordinator for Casa Colina Outdoor Adventures, which provides adventure education for persons with disabilities.  John has over 15 years of professional experience working in therapeutic, adventure and experiential education programs.  He has facilitated and instructed thousands of individuals on the themes of leadership, character development, and diversity and inclusion to participants in the United States and Europe ranging from marginalized populations to corporate leadership.  In his free time, he enjoys yoga, being in the mountains, near water, travel and loves learning about different cultures.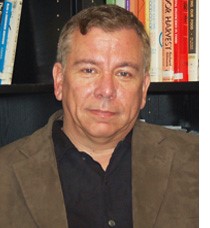 Reid Maki
Reid Maki joined the National Consumers League in March 2008. In his work at NCL, Reid coordinates the activities of the Child Labor Coalition, striving to minimize abusive child labor and to protect the health, safety, and well-being of child workers in the United States and abroad. Reid is a proponent of corporate social responsibility, including fair labor standards for American workers.

Prior to joining NCL, Reid worked for 12 years at the Association of Farmworker Opportunity Programs (AFOP) where he directed the Children in the Fields campaign, a joint effort launched by AFOP, NCL, and the International Initiative to End Child Labor. Their goal was to end the legal loopholes in child labor law that permit child agricultural wage laborers to work longer hours and to work at younger ages than children working in other industries. Reid was an active member of the Child Labor Coalition between 1994 and 2006.

Reid worked for both daily and weekly newspapers as a reporter earlier in his career. He earned bachelor's and master's degrees in American History at the University of Massachusetts at Amherst and Stanford University, respectively.
Makram El-Amin's commitment to service and civic leadership has earned him a reputation for reaching across religious and ethnic divides to build bridges of understanding between Muslims and the American public. As imam of Masjid An-Nur in Minneapolis, Minnesota, he's led a fast-growing, culturally diverse congregation in his hometown to the forefront of interfaith dialogue and neighborhood outreach. A current Bush Fellowship recipient, El-Amin imagines a new narrative of Muslim life and leadership, one that has at its core a vision for social change and justice.
As spiritual advisor to Keith Ellison, the first Muslim elected to Congress, El-Amin has offered general counsel to the Minnesota congressman on religious and global issues and has accompanied him on international trade trips. In 2007, El-Amin was tagged by The New York Times as the 'congressman's imam' and an emerging young leader for religious tolerance and Muslim participation in the public square. He was a 2012 American Muslim Leadership Institute Fellow at the University of Southern California, studying the intersections of faith and civic life, and was recently appointed a chaplain for the Minneapolis Police Department.
Cindy Hensley McCain has dedicated her life to improving the lives of those less fortunate both in the United States and around the world.
Cindy serves as co-chair of the Arizona Governor's Council on human trafficking and on the McCain Institute's Human Trafficking Advisory Council. She is dedicated to efforts to reduce human trafficking in Arizona, throughout the United States and around the world, as well as working to improve the lives of victims of human trafficking. Through her work with the McCain Institute, several partnerships have been formed with anti-trafficking organizations working on solving various aspects of the problem.
Cindy also served on the Board of Directors for Operation Smile, a non-profit organization whose mission is to repair cleft lips, cleft palates and other facial deformities for children around the world. She was a member of the HALO Trust Board, as well as a founding Member of the Eastern Congo Initiative. She is committed to raising awareness of the travesties facing women and children in the Congo.
She also sits on the Advisory Boards of Too Small To Fail and Warriors and Quiet Waters. Cindy holds an undergraduate degree in Education and a Master's in Special Education from USC and is a member of the USC Rossier School of Education Board of Councilors.
Cindy is the Chairman of her family's business, Hensley Beverage Company, which is one of the largest Anheuser-Busch distributors in the nation. Cindy resides in Phoenix with her husband, U.S. Senator John McCain. Together, they have four children.
Georgia Morris
Georgia Morris is a playwright, writer of network and cable television shows and a documentary film co-producer. She is a member of the Writers Guild of America, East. She worked as a co-producer/writer of Rescuing Emmanuel, a documentary on children and extreme poverty, co-writer of Stolen Childhoods, a documentary on global child labor; writer of A Spiritual Journey, a film exploring seven religious traditions and as the writer and interviewer for We Are One, a documentary for The Temple of Understanding, a UN based interfaith organization. Georgia's two-hour special for AMC, The Republic Pictures Story, was nominated for the same award and her one-hour special, Roy Rogers: King of the Cowboys, won a Cine Golden Eagle.
Len Morris is the editorial director of Media Voices for Children, a documentary filmmaker, lecturer and advocate for children's human rights. Stolen Childhoods, narrated by Meryl Streep, examined child labor in eight countries and was described by the New York Times as "harrowing but hopeful." Rescuing Emmanuel dealt with one-hundred-million street children and The Same Heart examines global funding shortfalls for poverty programs and their impacts on children. In 2002, he established an educational program for child laborers in Kenya. The Kenyan Schoolhouse has supported hundreds of children, removing them from work on the coffee and tea plantations and sending them to school. Len's work has been shown at the US Department of Labor, the World Bank, the US State Department, USAID and at college campuses. He received the Walter Cronkite Award for his work to end child labor and The Images and Voices of Hope Award for his work on behalf of children's rights.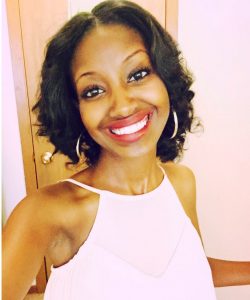 Malika Musa 
Malika Musa serves as an AmeriCorps Promise Fellow at youthrive. She began her work with the organization as a high school student. A committed social justice advocate, she has helped develop youthrive's iBooks and trains, Being the Change, sites in the Twin Cities metro area. Malika has interned for the Minnesota Education Equity Partnership (MnEEP) located in St. Paul, Minnesota. While there, she worked on the Solutions Not Suspensions Campaign, a branch of the national Dignity In Schools campaign, to help push back against school pushouts and provide alternatives to school districts for student suspensions. Education Policy is where her heart is, and youth work has been the platform in which she has taken to get there.
Mark Mykleby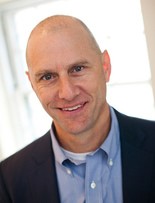 Mark Mykleby is the founding co-director of the Strategic Innovation Lab at Case Western Reserve University. Mykleby was commissioned as a second lieutenant in the Marine Corps following his graduation from the United States Naval Academy in 1987. He was designated a naval aviator in April 1990 and as a qualified F/A-18 pilot in December 1990. From January 1991 to May 2006, he served in five fleet fighter squadrons, executing numerous land-based and ship-borne deployments to the European, Pacific and Southwest Asian theaters in support of Operations Provide Promise, Deny Flight, Southern Watch, Enduring Freedom, and Iraqi Freedom. In June 2007, Mykleby was assigned to the U.S. Special Operations Command (USSOCOM) where he developed strategy for Special Operations Forces. From July 2009 until April 2011, he served as a special strategic assistant to the Chairman of the Joint Chiefs of Staff. In that capacity, he co-authored with Navy Captain Wayne Porter "A National Strategic Narrative," a concept and vision for a 21st century grand strategy for the nation. Mykleby retired from the Marine Corps in July 2011. From July 2011 until September 2014, he served as a Senior Fellow at the New America Foundation, working alongside Patrick Doherty to develop the framework for a new U.S. grand strategy.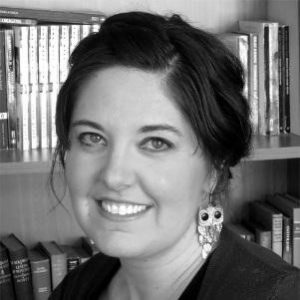 Becky Norvang
Becky Norvang has worked promoting educational exchange between Norway and the United States since 2006. A native of South Dakota, Ms. Norvang has been living in Norway since 2003. She believes passionately in the power of social innovation and that the young generation of today possesses the qualities needed to creatively address our biggest social issues. Ms. Norvang joined the administrative team at the American College of Norway in 2010 and helped to create an exciting and educational partnership with the Nobel Peace Prize Forum. Since the forming of the partnership, the American College of Norway has organized breakout sessions at the Forum together with Norwegian experts in various fields. Throughout the spring semester, Ms. Norvang works with students to engage other university students from Norway, South Africa, the Philippines, and the United States in dialogue based around the Nobel Peace Prize Forum. She has a bachelor's degree in Business Administration and Non-profit Management from Augustana College and is currently completing her master's degree in Public Administration and Social Entrepreneurship from the University of North Dakota.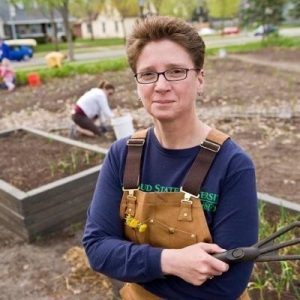 Tracy E. Ore
Tracy E. Ore is a professor of Sociology and Interim Director of the Center for Excellence in Teaching and Learning at St. Cloud State University. She received her Ph.D. in sociology from the University of Michigan and is Past-President of the Sociologists for Women in Society. Professor Ore does research in the areas of food justice and sustainable agriculture, and oppression and inequality. Her most recent text is The Social Construction of Difference and Inequality: Race, Class, Gender and Sexuality (sixth edition), published by McGraw-Hill. In addition to this work, professor Ore is a long-time activist and community organizer, from ACT-Up in the '80s to her current work around food justice. The connections between her scholarly work and activism are made real in the SCSU Community Garden, which she established in 2005.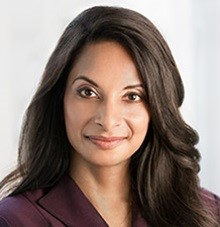 Rachel Paulose
Rachel Kunjummen Paulose is a litigation partner at the global law firm of DLA Piper LLP, with fifteen years of experience in high-level government positions.  When she was unanimously confirmed by the United States Senate to serve as United States Attorney for the District of Minnesota in 2006, Rachel became the first Indian American in American history to be nominated by the President and confirmed by the Senate to serve as a United States Attorney.  Rachel Paulose, the first Indian American ever nominated by the President and unanimously confirmed by the United States Senate to serve as a United States Attorney.  Ms. Paulose was the youngest person, the first Asian American, and the first woman to lead the District of Minnesota and is presently a partner at DLA Piper LLP.
Under Rachel's leadership, the U.S. Attorney's Office for the District of Minnesota recorded the highest number of prosecutions in its history, reflecting the collaborative hard work of law enforcement partners, attorneys, staff, and civic leaders.  Rachel also oversaw landmark prosecutions of white collar crime (including securities, health care, and public corruption cases), narcotics and firearms trafficking cartels, and civil commitment of sexual predators.  Rachel tripled child pornography prosecutions, doubled gun prosecutions, and initiated the first ever prosecutions of human trafficking and aggravated identity theft.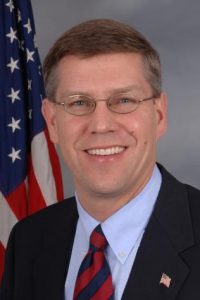 Congressman Erik Paulsen
In January 2015, Congressman Erik Paulsen was sworn in to serve his fourth term representing Minnesota's Third Congressional District.
Paulsen is a leading advocate for combating sex trafficking and is the chief author of legislation to expand safe harbor laws to ensure minors who are trafficked are treated as victims instead of criminals by the justice system, as well as legislation to reform child welfare systems and protect vulnerable youth from sexual exploitation. Both bills passed the House of Representatives with overwhelming support.
Erik brings real-world experience to Capitol Hill with over 16 years of business experience, including working as a business analyst at Target Corporation.  Before being elected to Congress in 2008, Paulsen represented Minnesotans for 14 years in the State Legislature where he served as House Majority Leader from 2003 to 2007.
He received his B.A. in mathematics from St. Olaf College and resides in Eden Prairie with his wife and their four daughters.
Robin Phillips has written extensively about human rights, including trafficking in women, employment discrimination, sexual harassment and domestic violence. She has conducted fact-finding missions to document human rights violations throughout Central and Eastern Europe, the former Soviet Union, Nepal, and Mexico. She has led delegations to Ghana and Liberia as part of The Advocates work with Liberia's Truth and Reconciliation Commission. Phillips has organized international conferences and trainings on human rights and NGO development issues. In addition, she has taught courses on human rights at the University of Minnesota Law School and University of St. Thomas Law School.
Prior to becoming The Advocates' executive director, she served as the organization's deputy director and director of its Women's Human Rights Program. Before landing at The Advocates, Phillips practiced law with the firm of Briggs and Morgan in Saint Paul, Minnesota. She received her law degree from Northwestern University School of Law and her B.A., magna cum laude, from Pepperdine University.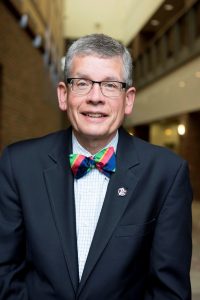 Paul Pribbenow
Paul Pribbenow, the 10th president of Augsburg College, a private liberal arts college associated with the Evangelical Lutheran Church in America (ELCA) and located in Minneapolis, is recognized as one of the country's most engaging commentators and teachers on ethics, philanthropy, and American public life. Since joining Augsburg in 2006, Pribbenow has enhanced the College's role as an active community partner in its urban setting. By identifying and embracing initiatives that mutually benefit Augsburg and its neighbors, the College has achieved national recognition for its excellence in service learning and experiential education. Pribbenow also has become a leader among the 26 colleges and universities of the ELCA, helping to articulate the gifts shaping and supporting Lutheran higher education in the 21st century.Pribbenow has led Augsburg College in the development of new mission and strategic vision statements that anchor the institution's priorities and initiatives, shaping the college's strategic plan, Augsburg2019. He has advanced the College's top priority—a state-of-the-art education center housing academic programs in science, business, and religion, among others—and has played key roles in cultivating donor relationships and in attaining the largest philanthropic gifts in Augsburg College history.
Bhuwan Ribhu
Bhuwan Ribhu is one of India's foremost advocates on anti – trafficking and protection of child rights.
His work with several public interest litigations in the Supreme Court and various High Courts has led to a number of orders and judgments for protection of child rights in India including the Supreme Court judgement to uphold the constitutional validity of the Right to Education Act, the recent Judgment of the Apex Court for compulsory registration of FIRs in all cases of missing children (BBA vs Union of India – 10th May, 2013) and definition of 'trafficking' by Supreme Court in 2011while prohibiting child labour in circuses, in one of his cases (BBA vs Union of India -2011 5 SCC 1).
His work has led to a number of judgements for the implementation of Juvenile Justice Act, and most importantly on criminalisation of child labour and trafficking of children for slavery through detailing the roles and responsibilities of various Government Departments, mandatory registration of criminal cases against child labour employers/ traffickers across the country. These judgements have, in turn, resulted in action plans on child labour in Delhi, Punjab, Bihar, Karnataka, etc. His work with Justice Verma Committee, formed to suggest criminal reforms for protection of women, was instrumental in the drafting of the anti – trafficking law in India, incorporated in the Indian Penal Code as Section 370 and section 370 A, through the Criminal Law Amendment Act, 2013. Recently, he was part of the committee constituted for formulation of model rule on Juvenile Justice system.
He has been at the forefront of rescue operations of over 2000 victims of trafficking and forced labour and is also credited with preparation of various policy documents including Standard Operating Procedures (SOPs) on child labour, trafficking and missing children issues in consultation with the Ministry of Home Affairs, Ministry of Labour and Employment, Ministry of Women and Child Development, etc. His work on various pioneering researches in India on the plight of trafficking of girls for forced labour in circuses, through placement agencies, on missing children, etc., have paved the way for landmark decisions and policies for protection of children. His work with National Legal Services Authority was instrumental in establishing the All India Legal Aid Cell on Child Rights, a program to provide access to legal aid to children throughout India. He is also a regular faculty at various police training academies on laws and policies for protection of children.
In addition to his legal accreditations and grass root activism, he has initiated many organisations working actively for protection of children and has also been a former National Secretary of Bachpan Bachao Andolan (BBA) in India, one of India's leading child rights organisations founded by Nobel Peace Laureate Mr. Kailash Satyarthi.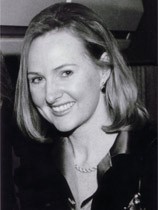 Amy O'Neill Richard
Amy O'Neill Richard is the Senior Advisor to the Director in the State Department's Office to Monitor and Combat Trafficking in Persons (TIP). She serves as Co-Chair of the USG interagency Committee on Human Trafficking Research and Data. Previously, Ms. Richard worked as the Senior Coordinator for Reports where she oversaw the Department's Annual Trafficking in Persons Report. Her own research has earned her several honor awards, including the State Department's Swanee Hunt Award for Advancing Women's Role in Policy Formulation and the Warren Christopher Award for Outstanding Achievement in Global Affairs for her report "International Trafficking in Women to the United States: A Contemporary Manifestation of Slavery and Organized Crime." This study, which was carried by the New York Times, was used to support the drafting of the Trafficking Victims Protection Act of 2000, and its findings became an initial baseline for assessing early U.S. government anti-trafficking efforts. Formerly, Ms. Richard worked in the State Department's Bureau of Intelligence and Research, where she received the Analyst of the Year Award, for shedding new light on transnational organized crime. Ms. Richard received her Master's Degree in Foreign Service from Georgetown University where she received the Dean's Award for Academic Excellence. She graduated from the University of
Richmond Magna Cum Laude and Phi Beta Kappa.
Joseph Robertson is CCE's Global Strategy Director. He does policy analysis, coordinates strategy to train and empower volunteers, and develops new groups abroad. He also leads CCE's engagement with the United Nations, the World Bank, the IMF, and other multilateral institutions.
Joe is the author of the book Building a Green Economy: On the Economics of Carbon Pricing & the Transition to Clean, Renewable Fuels, and founder of Geoversiv Envisioning, a social-benefit endeavor that aims to discover and deploy the ingredients of a clean future of global abundance.
He is an emeritus faculty member of the Villanova University Center for Energy and Environment Education and editor ofthe Spanish-language eco-economics and sustainability publication FuturismoVerde.net.
Joe also leads Pathway to Paris, a global organizing project from Citizens' Climate Lobby and Citizens' Climate Education aimed at building a working coalition of engaged partners, including citizens and stakeholders, NGOs, multilateral institutions, scholars, leading policy-makers, and the private sector, to actively coordinate a strong and effective consensus agreement in Paris.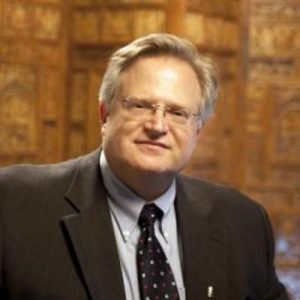 Eric Schwartz
Eric Schwartz has served as dean of the Hubert H. Humphrey School of Public Affairs since October 2011, and has had a 30-year career in senior public service positions in government, at the United Nations, in the philanthropic and non-governmental communities, and in academia. Dean Schwartz serves as a member of the executive committee for the Association of Professional Schools of International Affairs (APSIA), which is dedicated to the improvement of professional education in international affairs and the advancement of international understanding, prosperity, peace, and security. In 2013, Schwartz was appointed by President Obama to serve on the United States Commission on International Religious Freedom (USCIRF) and current serves as a Commission vice chair.
Prior to his arrival in Minnesota, Schwartz served as U.S. Assistant Secretary of State for Population, Refugees, and Migration, having been nominated by President Obama and confirmed by the U.S. Senate in 2009. Working with Secretary of State Hillary Clinton, he served as the Department of State's principal humanitarian official, managing a $1.85 billion budget, as well as State Department policy and programs for U.S. refugee admissions and U.S. international assistance worldwide.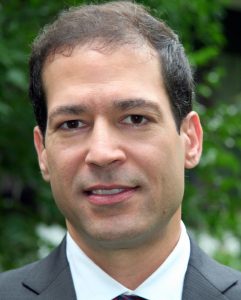 Ben Sehgal
Ben Sehgal is a trustee of Sehgal Foundation, Des Moines, Iowa, and Gurgaon, India. He is also a member of the board of directors of Misr Hytech Seed International, Egypt, and an advisory board member of the William L. Brown Center at Missouri Botanical Garden, St. Louis, USA. He holds a PhD in chemistry from Northwestern University.
Generations of the Sehgal family have been committed to making positive change in the world. Ben's grandfather was an associate of Mahatma Gandhi in the Indian National Congress, and the Sehgal home was a center for community organizing. Ben's father, Suri, was thirteen when Partition came to his family home in the part of India that is now Pakistan. Suri ended up homeless for a time on the streets of Delhi before being reunited with his family. Ben's mother, Edda, had a similar refugee past, escaping the part of German Silesia that is now Poland at age three near the end of WWII. The two came together years later as adults in America and, after achieving great success in the hybrid seed industry, made the decision with the family (Ben has two brothers and a sister) to take the bulk of their wealth to create a foundation to help the poorest of the poor in rural India. Ben has remained actively engaged in the work of Sehgal Foundation from its inception in 1998 in the US and 1999 in India.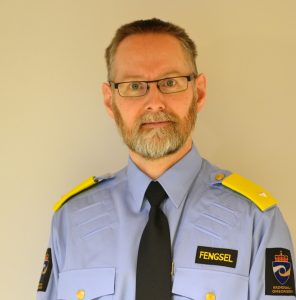 Jan R Strømnes
Jan R Strømnes joined the field of corrections in 2009, during the final year of the construction of Halden prison. He then played a key role in establishing the prison as an operational facility. Halden prison is the newest and most modern high security prison in Norway, having a reputation of being "the most humane high security prison in the world". The prison combines the needs of civil protection, while strongly emphasizing and protecting inmates' human rights, through elements such as humane and respectful treatment, using normality as a guideline for routines and work flow – as well as focusing strongly on future planning and preparations for reentry into society. "Punishment that works, change that lasts" is the vision of Halden prison, and in the breakout session, key ideological and practical examples, as well as facts and results, will be presented.
Before joining the Norwegian Correctional Service, Mr. Strømnes has for many years held managerial positions in different parts of the public sector. He has a bachelor degree from the Norwegian School of Management, Air Force officer candidate school and Air Force Academy in Norway, as well as postgraduate education from several institutions.
Sarah Symons is the Co-Founder and Executive Director of Made By Survivors, an international social purpose non-profit fighting human trafficking and slavery with empowerment, education and employment. 'This is No Ordinary Joy' is the story of her work, and is her first book.
Made by Survivors employs, educates and provides aftercare to hundreds of slavery survivors in India, Nepal, Cambodia, Thailand. Symons and her husband John Berger, the CEO of Made By Survivors, started the organization in 2005 with their own money and the contributions of a few concerned friends.
Prior to starting Made By Survivors, Symons toured the country as a singer-songwriter and keyboardist, and recorded songs for television, as a solo artist and with the acoustic duo 'The Syrens'. She released five CDs,and later ran a source music company and recording studio for TV music. Symons' music was frequently heard on national network TV and on the radio.
Whitney Terrill: Director of Sustainability Partnerships, Green Muslims
Whitney Terrill is a seasoned professional with more than seven years of operations experience in sustainability, health, and finance. She enthusiastically joined Green Muslims to work on sustainability through a faith-based lens. In her work with Green Muslims, Whitney oversees programming that leverages Muslim communities' abilities to incorporate incorporate energy efficiency programs in their buildings.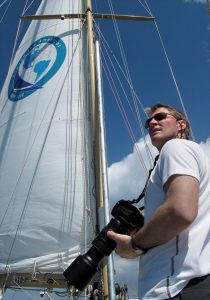 David Thoreson
With many extreme expeditions and Midwestern roots, photographer, sailor and explorer David Thoreson has a unique life story. His path has been anything but traditional. Thoreson grew up in a small town in Iowa, learned to sail and love the water as a boy on a glacial lake created by a changing climate. He shares how these experiences lead to a life of exploration and discovery at the far and story-telling about sailing in the ice, lives of native hunters, of climate change face-to-face. Thoreson believes the climate issue to be a game-changer and a powerful uniting force crossing previously unexplored boundaries.
David Thoreson is an Explorers Club Fellow and the only American explorer in history to sail the Northwest Passage in both directions. Please visit davidthoreson.com for further information regarding his new book, "Over The Horizon," speaking and exhibiting schedules for 2016.

Asle Toje
Asle Toje lives and works in Oslo, Norway. He is married and has two children. Toje speaks English, German, and Norwegian  and dabbles in Spanish and French. Throughout his academic career, Toje has been interested in questions at the intersection between history and political science. At the Universities of Tromsø and Oslo, he studied Political Science, and History for his B.A. degree. He has since continued to work in both these disciplines, in the conviction that both stand much to benefit from  cross-fertilization. He pursued this approach in the Ph.D.-program in International  Relations at the University of Cambridge, from which he graduated in 2007. This program is jointly housed in the Department of Politics and the Department of History.
While at Cambridge, Toje worked on four main fields of study: International Relations theory,  Development Studies, Security Studies and European Studies. He wrote his Ph.D. thesis, titled  "American Influence on EU Security Policies, 1998-2004," under the supervision of Assistant Professor Geoffrey Edwards. Toje spent one year as a Fulbright Fellow at Columbia University's School of International  and Public Affairs. This program, designed to allow young scholars to work on policy-related questions in security policies, led him to Cold War history, and in particular the history of the transatlantic alliance. His academic tutors were Kenneth Waltz and Jack Snyder.
During the time at Columbia, Toje developed an interest IR theory in particular Realism and Internationalism. He worked a stint  at the Norwegian School of Management, BI as a part-time Lecturer in Development Studies  in 2008. Since then he has worked at the European Union Institute for Security Studies and the Norwegian Nobel Institute, currently as the Research Director. Toje is also a foreign  policy analyst and adviser to government agencies and non-government organizations. He frequently contributes Op-Ed pieces to the media, on contemporary foreign and security policy.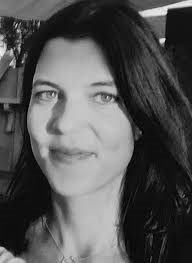 Anne-Kristin Treiber
Anne-Kristin Treiber is a UK Government accredited Conflict Adviser with over 14 years' experience working in conflict affected states. She is the Deputy Head of the Middle East & Asia team in the UK Government's Stabilisation Unit where she leads the unit's work on Yemen. She is also leading a research project on political deals and stabilisation. Prior to joining the SU, Anne-Kristin was the Syria Conflict Adviser at the UK Department for International Development (DFID), focusing on multi-track diplomacy and peacemaking efforts. She brings extensive work experience with the United Nations, through postings across Africa, Asia and the Middle East as well as in New York. She specializes in peacebuilding and mediation and was the first UN Mediation and Gender Expert on the UN's Standby Team of Mediation Experts, hosted by the UN Department of Political Affairs. She has also worked extensively on transitional justice and Security Sector Reform.
Anne-Kristin has supported various peace and dialogue processes, such as Darfur, Somalia and Chad with a focus on how to engage women, as well as civil society and tribal actors. She has developed stabilisation programmes and post-conflict planning, including for Afghanistan, Liberia, Nepal, Sudan, Somalia, and Timor-Leste.
Anne-Kristin holds a Master's degree from the Institut d'Etudes Politiques de Paris and the Fletcher School of Law and Diplomacy. She is a certified mediator and fluent in French, German and basic Arabic.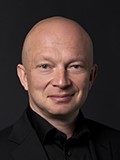 Igor Tulchinsky
Igor Tulchinsky is founder and CEO of WorldQuant LLC, a global private investment management complex established in 2007. Before that, he spent 12 years as a statistical arbitrage portfolio manager at Millennium Management LLC. Tulchinsky was also a venture capitalist, scientist at AT&T Bell Laboratories, video game programmer and author. He recently founded WorldQuant University, which will offer the world's first free online accredited master's degree in quantitative finance, as well as WorldQuant Ventures, an angel investment firm focused on technology and data companies. Tulchinsky also established the WorldQuant Foundation, a nonprofit organization focused on making a positive impact through targeted donations worldwide. He holds an M.S. in computer science from the University of Texas, completed in a record nine months, and an M.B.A. in finance and entrepreneurship from the Wharton School.
Ray Umashankar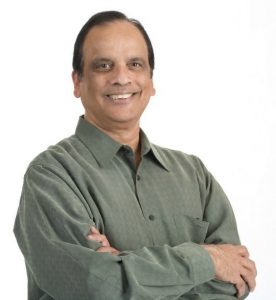 Ray Umashankar's life changed when his 23-year-old daughter returned from India and announced her intention to help children of sex workers and victims of trafficking in their native country. Inspired by her vision, he and his wife looked into the situation and found that most organizations working with these children taught basket-weaving and other low-paying skills that did nothing to offer a way out of the sex trade.

An assistant dean in the College of Engineering at the University of Arizona, Umashankar knew that these children needed marketable skills to land jobs in India's growing high-tech sector. Along with his wife and daughter, he created the Achieving Sustainable Social Equality through Technology (ASSET) India Foundation, which has centers in Delhi, Bangalore and Kolkata, as well as plans for three more Indian cities. Through ASSET, he also designs computer literacy and English training programs for teen children of sex workers.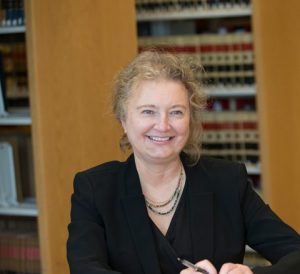 Lea VanderVelde
Lea VanderVelde writes in the fields of work law, property law, American legal history, and constitutional law.
She is currently using digital research technologies to examine American national expansion in the critical years before the Civil War.  As principal investigator for The Law of the Antebellum Frontier project at the Stanford Spatial History Lab, she is analyzing the legal and cultural mechanisms at work in developing states out of U.S. territories. Understanding the discourse about state-building sheds light upon how empires expand and how American expansion into the Ohio and Mississippi river basins shaped American identity and the Reconstruction amendments. More about the project can be found at http://www.stanford.edu/group/spatialhistory/cgi-bin/site/project.php?id=1057
Professor VanderVelde has been actively engaged in the debate over the ALI's recently promulgated Restatement of Employment Law.   She organized and hosted the 2011 Experts Conference on the Restatement of Employment Law, held at the American Bar Foundation in Chicago.
She has taught at Yale Law School and the University of Pennsylvania and the Juridicum of the University of Vienna.
In 2011 she was the Guggenheim fellow in Constitutional Studies.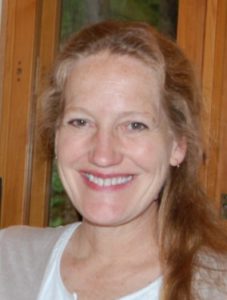 Maddy Wegner 
Maddy Wegner serves at the Director of Training and Innovation at youthrive, a youth development intermediary in Minneapolis known for inspiring young people to action through the lives and work of Nobel Peace Prize laureates. Previously a middle and high school English teacher, she was National Youth Leadership Council director of communications for more than a decade, developing resources for service-learning practitioners that bring research to practice. The base of her service-learning practice comes from research and development work for an alternative education district, the Carver-Scott Educational Cooperative, which serves students who are not thriving in traditional school settings.
As an outgrowth of that experience, she co-founded Taza de Conocimiento (Cup of Knowledge) — a nonprofit coffeeshop and bookstore — with bilingual group of students in rural Jordan, Minnesota. She is a graduate of Mount Holyoke College, where she received a B.A. in American Studies; the University of California, Berkeley, where she earned a secondary teaching credential in English/Language Arts through the Bay Area Writing Project; and Northwestern University, where she received a master's in journalism. She serves on the Board of SWAA Liberia, an organization that fights the spread of AIDS in West Africa, and is active in the Shannon Leadership Institute through the St. Paul-based Wilder Foundation.
Ambassador Ross Wilson is a distinguished fellow at the Atlantic Council, visiting lecturer in international affairs at George Washington University, and chairman of the Board of Governors of the Institute of Turkish Studies.  Over the course of a thirty-year career in the US Foreign Service, he served as American ambassador to Turkey in 2005-08 and to Azerbaijan in 2000-03.  Elsewhere overseas, he held assignments at the US embassies in Moscow and Prague and at the American consulate general in Melbourne, Australia.
In Washington, Ambassador Wilson was principal deputy to the ambassador-at-large and special advisor to the Secretary of State for the new independent states of the former Soviet Union in 1997-2000.  He also served as deputy executive secretary of the State Department for Secretaries James Baker, Lawrence Eagleburger and Warren Christopher; chief of staff to Deputy Secretary of State Robert Zoellick; chief US negotiator for the Free Trade Area of the Americas (while on detail to the Office of the US Trade Representative); and in the State Department's offices dealing with the USSR and Egypt.
In 2010-2014, Ambassador Wilson was director of the Atlantic Council's Dinu Patriciu Eurasia Center, where he led the Council's work on the former Soviet states, Turkey, and regional energy issues, and he organized the Council's annual Energy and Economic Summit in Istanbul.
A native of Minneapolis, Ambassador Wilson received a bachelor's degree from the University of Minnesota and master's degrees from Columbia University and the US National War College.  He is a recipient of the president's Meritorious Service Award, as well as numerous Department of State awards and honors.  He presently serves as a member of the Global Minnesota Board of Directors and the Eurasia Foundation Advisory Council.  He holds memberships in the Academy of American Diplomacy, the American Foreign Service Association, and the Washington Institute of Foreign Affairs, and he is an enrolled member of the Choctaw Nation of Oklahoma.  He is married to Margo Squire, formerly a career diplomat with the US Information Agency and State Department.  They live in the Minneapolis area.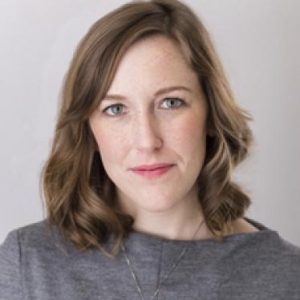 Margaret Wurth 
Margaret Wurth works with the Children's Rights Division, where she focuses on issues related to health and children's rights in the US. Wurth has investigated access to HIV prevention and treatment in North Carolina, New York, and California. More recently, she has researched child labor in US agriculture. Before joining Human Rights Watch in 2012, Wurth worked for a community-based health organization in North Carolina. She is a graduate of the University of North Carolina-Chapel Hill and Columbia University Mailman School of Public Health.
Kathryn Yarlett
Kathryn is currently supporting the World Humanitarian Summit and was one of the lead drafters for the Secretary-General's report "One Humanity: shared responsibility".  Kathryn was formerly the Special Assistant for the Office for the Coordination of Humanitarian Affairs' Chief of Policy and a Humanitarian Policy Officer in the Inter-governmental Policy section, working with Member States to take forward a broad range of policy issues.  Prior to joining OCHA, Kathryn was the Humanitarian Advisor to the Australian Mission to the United Nations (2008-2013), advising the Australian Government on humanitarian situations and contributing to Australia's multi-lateral policy engagement with the United Nations on humanitarian affairs.  She was formerly a clerk to Justice Gray of the Supreme Court of South Australia.  Kathryn holds a Degree in Law and Legal Practice and a Degree in International Relations.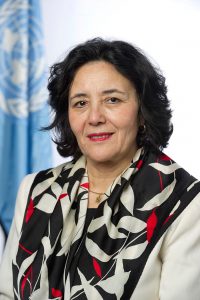 Leila Zerrougui
Ms. Leila Zerrougui was appointed Special Representative of the Secretary-General for Children and Armed Conflict at the Under Secretary-General level in September 2012. As such, she serves as an independent advocate to build awareness and give prominence to the rights and protection of boys and girls affected by armed conflict. Immediately prior to this appointment she was the Deputy Special Representative of the Secretary-General and Deputy Head of the United Nations Stabilization Mission in the Democratic Republic of the Congo (MONUSCO) where, from 2008, she spearheaded the Mission's efforts in strengthening the rule of law and protection of civilians.
As a legal expert in human rights and the administration of justice, Ms. Zerrougui has had a distinguished career in strengthening the rule of law and championing strategies and actions for the protection of vulnerable groups, especially women and children.
A trained lawyer, Ms. Zerrougui was a member of the Working Group on Arbitrary Detention under the United Nations Human Rights Council from 2001, and served as the Working Group's Chairperson-Rapporteur from 2003 until May 2008.
Prior to her international engagements, Ms. Zerrougui had a longstanding career in the Algerian judiciary, and was appointed to the Algerian Supreme Court in 2000.   She served as a juvenile judge and judge of first instance from 1980 to 1986, and as an appeals court judge from 1986 to 1997.  From 1998 to 2000, Ms. Zerrougui served as legal adviser to the Cabinet of the Ministry of Justice and, from 2000 to 2008, as legal adviser to the cabinet of the President of the Republic. She also worked at various high-level positions within the Algerian government, and was member of the Algerian National Commission on the Reform of the Judiciary.
Ms. Zerrougui graduated from the Ecole Nationale d'Administration (Algiers) in 1980. Since 1993, she has held various academic positions at law schools in Algeria, and was associate professor of the Ecole Supérieure de la Magistrature (Algiers).  She has published extensively on the administration of justice and human rights.
Ms. Zerrougui was born in 1956 in Souk-Ahras, Algeria.
---