Staff and Leadership
Joe Underhill, Program Director, Nobel Peace Prize Forum | Minneapolis
Joe has taught courses in political science, environmental science, and international relations, and helped create the Peace and Global Studies program, the Environmental Studies Program, and the Model UN Program at Augsburg.  As the Batalden Faculty Scholar in Applied Ethics, Joe worked with Egyptian and Somali youth in the Twin Cities on projects relating to civic engagement and empowerment.  He has led study-abroad courses in New Zealand, Costa Rica, Nicaragua, Egypt, and Tanzania as well as a semester-long study-away course down the Mississippi River.
In 2016, he was recognized with the Distinguished Contributions Award in Teaching.  His book, Death and the Statesman: The Culture and Psychology of U.S. Leaders during War, was published in 2001.  Author of numerous articles and a frequent presenter at local and national conferences, Joe's current research focuses on "Education as Empowerment:  Democratic practice on campus and in the classroom."  As co-chair of the Nobel Peace Prize Youth Forum, Joe worked with various Nobel laureates, including Jimmy Carter, Martti Ahtisaari, and Wangari Maathai during his 18 years of active involvement with the Forum.
Bettine Hoff Hermanson, Managing Director, Nobel Peace Prize Forum | Minneapolis
Bettine Hermanson served as the Academic Liaison and Program Associate at the Nobel Peace Prize Forum | Minneapolis before being appointed Managing Director. She holds over twelve years experience consulting several non-profit organizations, groups and individuals. Her long term consulting practice has provided her with a strong understanding of educational and administrative operations as well as tools for creating and managing successful programs, collaborations and partnerships from inception to implementation. Bettine taught Norwegian at Augsburg University, and she is a contributor to the ARTFUL Teaching and Learning: Student Achievement Through the Arts Handbook, which was first published the summer of 2005. In addition, she has developed content for Artful Online, a collection of arts education resources that support and document teaching, learning, and facilitating in K-20 classrooms.
As a native Norwegian, Bettine started her education in Norway at the University of Oslo and later transferred to St. Olaf College, Minnesota, where she received her undergraduate degree in Sociology. She continued her education in Norway, and received a degree in Social Work at Oslo and Akershus University College of Applied Sciences (HiOA).
Olav Njølstad, Director, Norwegian Nobel Institute, Secretary, Norwegian Nobel Committee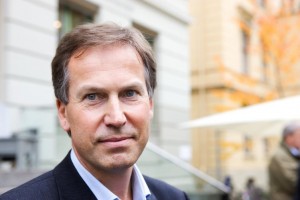 Olav Njølstad is an adjunct professor of western contemporary history at the University of Oslo. He has been a Norwegian Research Council fellow, a research fellow at Ohio University, a researcher and senior researcher at the Norwegian Institute for Defence Studies, and research director at the Norwegian Nobel Institute. In 2011 and 2012, he served as senior advisor in the 22 July Commission.
Mr. Njølstad has published a number of academic books and articles on topics such as the Cold War, the role of nuclear weapons in international politics, arms races and disarmament, the history of military and civilian technology, as well as the Second World War and Norwegian postwar history. Mr. Njølstad has authored two biographies, about Jens Chr. Hauge and professor Leif Tronstad, and he is now working on a biography of Gro Harlem Brundtland. He has also edited a book on Norwegian Nobel Prize laureates, from Bjørnstjerne Bjørnson to Finn Kydland, and published two thrillers with a historic slant.
Mr. Njølstad has a PhD in history. His 1994 doctoral thesis covered U.S. politics vis-à-vis the Soviet Union during the Carter presidency, with particular emphasis on human rights, the relationship to China, the strategic military balance, and regional conflicts in the Middle East, North Africa and Southeast Asia. In 2010, Njølstad received the Sverre Steen award for excellence in the dissemination of history to the general public.